Delta Airlines under fire for censoring lesbian kiss from Carol movie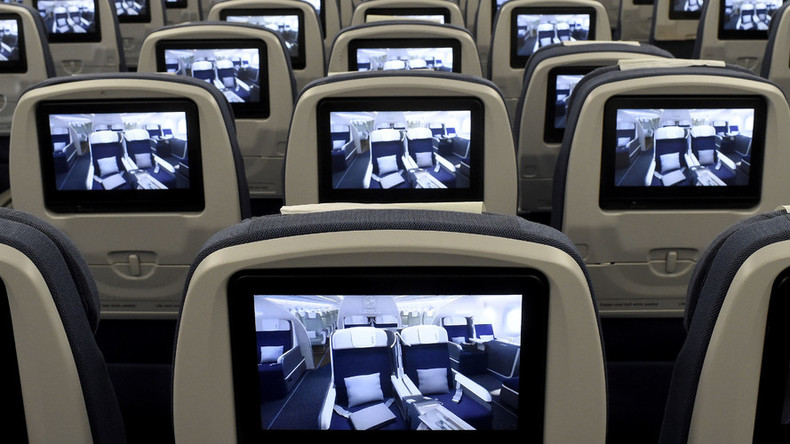 Delta Airlines has invited criticism after showing an edited version of the movie Carol, which removed all kissing scenes between the lead actresses.
Carol is a love story set in the 1950s, starring Cate Blanchett and Rooney Mara. It follows the relationship between two women who fall for each other in a repressive New York.
Passengers began to tweet about the missing scenes, leading to outrage over the airline's censorship.
Comedian Cameron Esposito was one of the first to tweet about the cut scenes, describing the kisses as "not dirty."
She also pointed to a movie her fellow passenger was watching, which involved scenes depicting BDSM.
Another said someone on their flight was watching a movie featuring topless women.
Other airlines, including Lufthansa, chose not to edit the movie. According to screenwriter Phyllis Nagy, United Airlines and American Airlines also chose to show the unedited version.
Delta responded to the uproar, saying it chose the edited version of the film due to explicit scenes in the original.
"The edited version removes two explicit scenes that do not meet our guidelines. The edited version also removes all kissing," they explained, according to the Independent.
A #FreeCarol hashtag was started to urge Delta to reconsider. Some were so unimpressed by the move, they said they would no longer use the airline.
One social media user floated the theory that the recent grounding of all Delta Airlines flights was, in fact, a way for the airline to undo the controversy.