'We can offer a real alternative' – Green Party VP candidate to RT (VIDEO)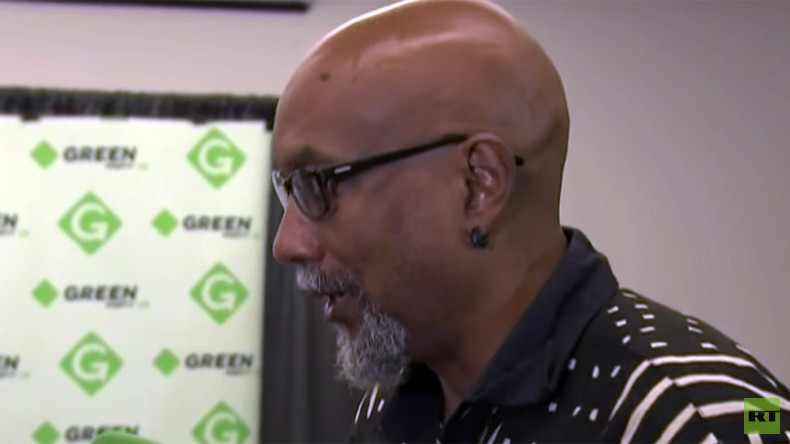 Dr. Jill Stein is receiving the Green Party's presidential nomination, and has chosen Amaju Baraka to be her vice presidential running mate. The lifelong civil rights activist was delighted to accept and joined RT to talk about the campaign's prospects.
RT's Tabatha Wallace caught up with Baraka at the Green Party Convention in Houston, Texas on Friday. The third party vice presidential candidate was named on Monday.
"Jill Stein has been a long term fighter for social justice so when she offered me the opportunity to be on the ticket, I jumped at it," Baraka explained.
Baraka's background in humanitarian work lends itself to this point of view. The associate fellow at the Institute for Policy Studies in Washington DC has worked with the United Nations and served on the board of Amnesty International.
While many believe that voting for the Green Party is a waste of a vote, Baraka does not see it that way. To him, this election is about more than that.
"I could see that this is a moment in which we can offer a real alternative, that people are looking for a real alternative and that they're not afraid to attempt to build a real alternative."
In Baraka's opinion, the Green Party will seek to make all the changes Senator Bernie Sanders had made in his attempt to push the Democratic platform further left.
"We are prepared to take the political revolution to its final conclusion," Baraka said, adding, "We are going to continue to push for many of the elements of the Bernie campaign that he was pushing for but we're going to take it even further."
While Baraka has no political experience, and Stein's is limited to being a member of the Lexington Town Meeting, Baraka believes that they are laying the groundwork for a larger movement that could change the two-party system.
He went on to say, "We also understand that we have to build a movement, you have to step out of the two party monopoly, you have to build real, alternative, popular power and that's what we're doing."
Currently, Stein is polling at roughly 4 percent, according to Real Clear Politics.