What makes Hillary 'short circuit'? Twitter wonders after candidate's email comment
Published time: 5 Aug, 2016 22:30
Edited time: 24 Aug, 2016 08:15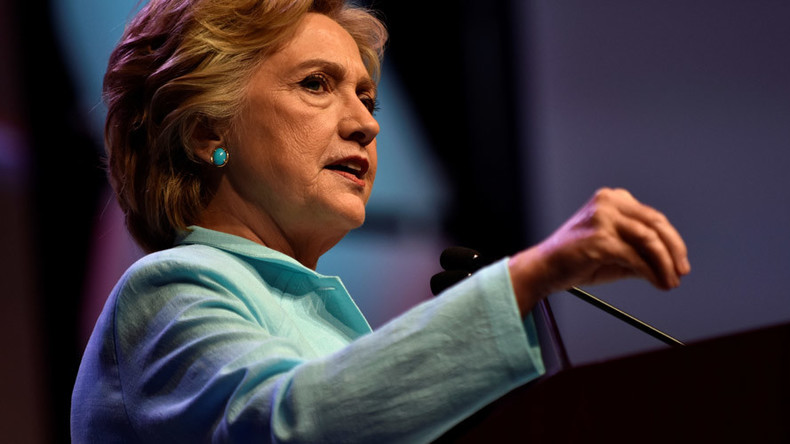 Democratic presidential candidate Hillary Clinton drew ridicule after using an unfortunate turn of phrase to describe her conflicting statements about the State Department email scandal. Critics quickly coined the hashtag #WhatMakesHillaryShortCircuit.
Having avoided press conferences for more than six months, Clinton took a couple of questions Friday at the event organized by the National Association of Black Journalists and National Association of Hispanic Journalists (NABJ/NAHJ), in Washington, DC. At one point, she attempted to clarify her public statements about using a private email server while serving as secretary of state.
"I was pointing out in both of those instances that the [FBI Director James] Comey had said that my answers in my FBI interview were truthful," Clinton said. "And I have said during the interview and in many other occasions over the past months that what I told the FBI, which he said was truthful, is consistent with what I have said publicly."
"So I may have short-circuited, and for that I, you know, will try to clarify," she added.
Within minutes, Clinton's critics from all over the political spectrum began deriding the candidate on social media, posting memes, GIFs, photoshopped images, and even videos under the hashtag.