Walmart employees charged in death of suspected shoplifter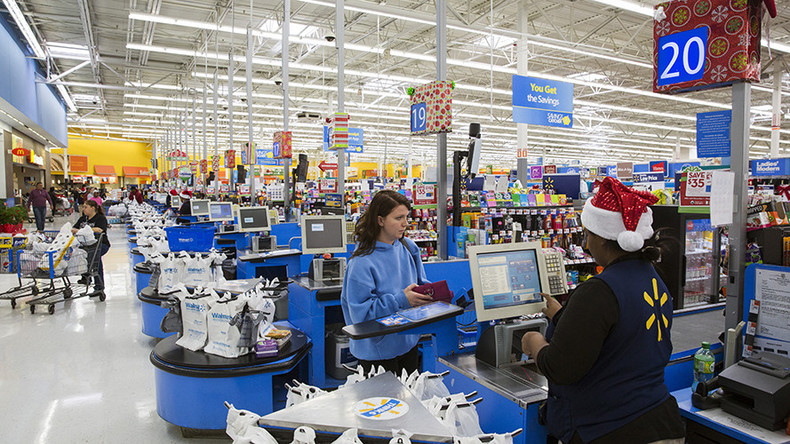 Three Walmart employees have been charged with manslaughter after their apprehension of an elderly man suspected of shoplifting turned fatal. The Walmart workers' stories don't all line up, however, and witnesses dispute some of their accounts as well.
Nathan Allen Higgins, 35, Crucelis Nunez, 23, and Randall Eugene Tomko, 58, are all facing second-degree manslaughter charges related to the February death of Kenneth E. Wisham.
Wisham, 64, was believed to be stealing $380.74 worth of DVDs in early February from a Lakeland Walmart, the Lakeland Ledger reported, and according to the Washington Post, Nunez was the first to spot Wisham.
Nunez, a customer service manager, told police she saw another employee chasing him out of the store and gave pursuit. Wisham was about to fall while trying to pull up his pants, and that's when Nunez "nudged" him to the ground, she told police.
Her version of events has her restraining Wisham by applying pressure to his upper back, while Higgins held his feet, and Tomko used his weight to place pressure near Wisham's head.
Tomko's story of that night differed from Nunez's. The asset protection officer told police that he was running with Nunez, but Wisham tried to fight her. Tomko allegedly identified himself as security, and Wisham tried to attack him. He later amended his statement to claim that he did not approach the situation until both Nunez and Wisham were on the ground.
Tomko also claimed that he was concerned that Wisham may have been armed and intentionally pinned his arms to his sides to prevent him from reaching for a weapon.
Neither version of the events matches what witnesses reported seeing. One witness told police she saw "a woman jump on the back of a man, knock him to the ground, then punch him multiple times," the Washington Post reported.
Witness Rebecca Baggett claims she saw Wisham covering his face with his hands while Nunez punched him. She also told police that she watched Tomko put his knee in Wisham's back.
To Higgins' credit, his story seems to check out. The support manager was enjoying his break, eating in his car. He did not get involved in the situation until he went back into the store, where an assistant manager told him to help Nunez and Tomko.
Higgins pinned Wisham's feet back at an angle, according to assistant manager Erica Emerling. However, he let go after Wisham shouted for him to do so.
Nunez claims to have heard Wisham tell her, "I can't breathe," and an autopsy found that he died of mechanical asphyxiation while being restrained. He suffered 15 broken ribs.
All parties involved confirmed that Wisham struggled for a few minutes before stopping. At that point, the parties realized he wasn't breathing. One unidentified male Walmart employee requested CPR instructions from the police dispatch, and the employees were found attempting to resuscitate him when police arrived.
The investigation has been ongoing since early February. In late July, the three were charged with manslaughter. Higgins has so far received the most lenient treatment with a bail set to $2,500. Nunez's bail is set at $20,000, and Tomko's is $30,000.
Wayne Cole, a former employee of the Lakeland Walmart, explained that while Tomko's position as a loss prevention officer may have required him to take action, his actions did not follow employee protocol.
"They are still not supposed to chase them. They are supposed to go out there and try and stop them, but they are not use any kind of force at all to stop them," Cole told WFLA. "If they get away, they leave, they are not supposed to chase them."
A Walmart spokesperson told the Lakeland Ledger, "Our hearts go out to everyone affected by these events," adding, "The status of the associates involved continues to be reviewed. We'll continue working with law enforcement officials, as we have from the beginning, while conducting our own review."