Man arrested after threatening to 'shoot and kill' Maine police in Dallas-style attack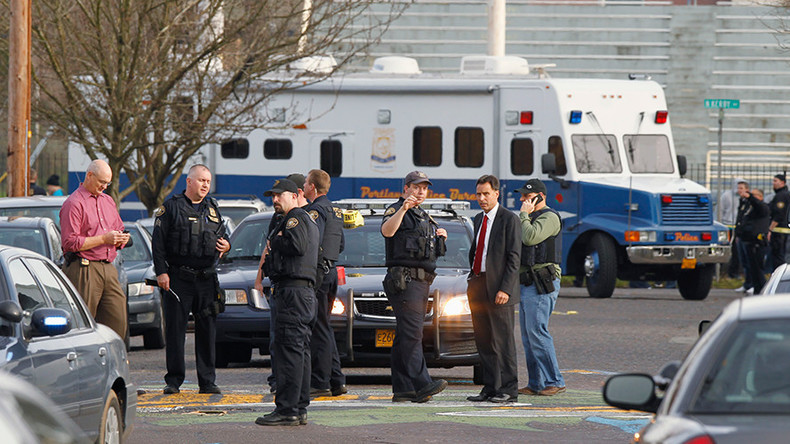 A man was arrested after threatening to "shoot and kill as many police officers" as he could, in the style of the Dallas sniper attack. The threats were posted on Twitter and via email, prompting the evacuation of a local courthouse and a parking garage.
The alleged perpetrator, Espen Brungodt, a 28-year-old Norwegian, is believed to have sent the menacing messages to the Portland Police Department, public safety officials in Maine and two staffers at the Portland Press Herald newspaper.
The threats circulating on Twitter originated from the account @brownclown42, under the name of John Mackenzie. The account has since been deleted.
The local newspaper reported receiving the emails, which were titled "I am going to kill more police."
The author claimed that he and his partners were "getting our Sig Sauer MCX .223-caliber rifles ready" as they were going to "shoot and kill as many police officers as they can."
The emails specifically mentioned police headquarters on Middle Street and an adjacent parking garage on Newbury Street.
"Very soon, my partners will head down to Portland Police Department ... there they will shoot and kill as many police officers as they can," one message read, according to the newspaper.
Read more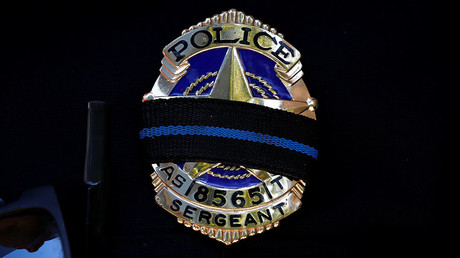 He also threatened to "get into position at the top of the parking garage," while also claiming that the Cumberland County parking garage was booby-trapped with explosives. However, the police did not find anything.
In the emails sent to the newspaper, Brungodt shared his location – a Portland hotel – while encouraging reporters to "inform the authorities of this information, if they want to arrest me."
When the Portland Press Herald reached out to law enforcement, they said that they were aware of the threats.
Police announced the arrest of Brungodt around 1:45pm Wednesday, about four hours after the threats were sent.
It has been reported that Brungodt came to the US with his family members on July 26. He is now facing federal charges related to transmitting threatening communications, Portland police said.
"Obviously we've seen a lot of incidents across the country but we've received a great deal of support from the local community here," Portland Police Chief Michael Sauschuck said. "This will be the first time we've had pointed threats directly at the Portland Police Department and our police officers."
Police departments across the US have been especially vigilant in the past month, following a shooting spree in Dallas that killed five officers. Shortly after the attack in Texas, three police officers were shot dead by a lone shooter in Baton Rouge, Louisiana.