Canine carjacking: Impatient dogs caught crashing vehicle into Walmart (VIDEO)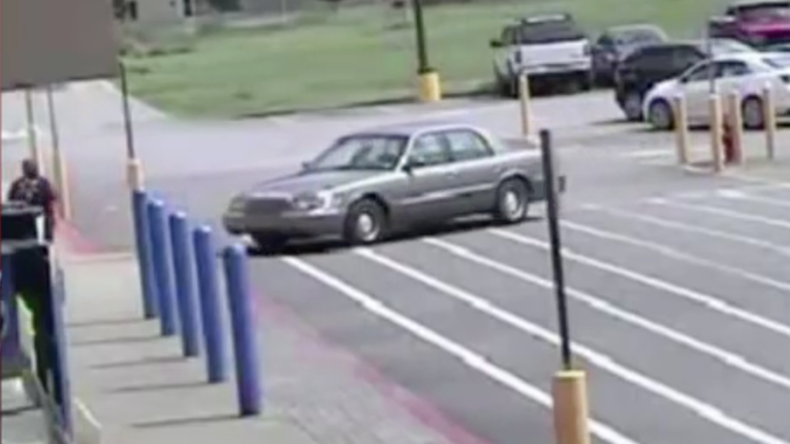 West Virginia police have released surveillance footage of two dogs stealing their owner's car and crashing it into a Walmart as she shopped inside.
The owner, reportedly a woman in her 70s, left her car running in order to keep the two pets cool while she shopped in the local Walmart in Huntington on Friday.
However, the two pups clearly grew impatient and got the vehicle moving by shifting it into drive. They didn't get very far, though, crashing it into the store entrance about 30 seconds later.
READ MORE: Dogs kill 3 monkeys in night-time raid on Louisiana zoo
If that wasn't brazen enough, the pup seated in the passenger position then reportedly attempted to flee the scene by rolling down a window and hopping out.
Local Wayne County police released damning footage of the canine carjacking for the world to see on Tuesday.
And if you needed any more evidence, according to WSAZ a dispatcher also took the following notes from an officer who responded to the scene: "Two dogs in the car. One knocked car out of gear. Other rolled window down."
Case closed.
According to local reports the damage to the car and building were minimal and there were no injuries – canine or otherwise.
In future, bored doggies should really take their lead from this resourceful pooch. It works a treat.
READ MORE: 'Porn dog' arrives in Utah to sniff out hidden storage devices