Family of drowned SEAL trainee feels Navy deceived them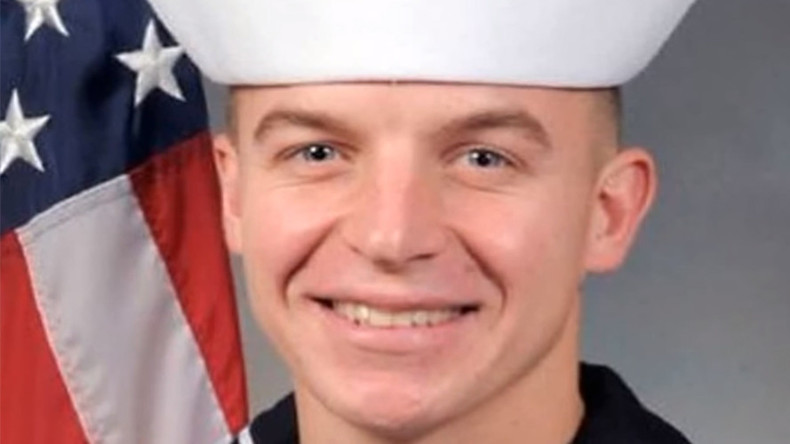 James Derek Lovelace's family was told he died in an accident in his first week of Navy SEAL training. However, a video which shows an instructor ignoring Lovelace struggling during drills and being dunked underwater have the family feeling "misled."
Lynsi Price, Lovelace's sister, told the Virginian-Pilot that when she learned her brother died in May, she did not receive much in terms of answers.
"We were told and made to believe that this was a tragic accident. … we trusted these men," she said.
Price remembers her brother training in currents off the Florida coast, going as far as to wear a weight vest while swimming.
"Even when it was really bad tides and dangerous to swim, he still did this," Price told news outlets, "He was incredible. He was a freak in the water."
Even his autopsy seemed flawed when it claimed that Lovelace was reported to not be a strong swimmer. Yet a Navy SEAL who helped Lovelace prepare for his training told NBC News that Lovelace was an above-average swimmer and a great athlete.
Indeed, it is strange that autopsy reports found him to be a weak swimmer when his timed 500-yard swim test time was just over eight minutes. The Virginian-Pilot says that is about average for prospective SEALs. According to LiveStrong, prospective SEALs are required to perform the test in less than 12 minutes and 30 seconds.
In fact, NBC News reviewed footage of other trainees describing his strong athletic abilities and mentioned his strong swimming skills.
So how did he end up drowning because of a swimming pool?
Lovelace died during a drill known as "Combat Swimmer Orientation." The test is designed to be difficult by making trainees tread water in water filled masks, fatigues and boots. Again, this being SEALs training means that instructors will yell at the trainees and splash them, but even the medical examiner's report stipulates that instructors are not to dunk trainees.
A video of Lovelace's death has been recovered, but is not available to the public. However, the Virginian-Pilot accessed the reports and found the autopsy described the scene of his death.
One instructor noticed Lovelace struggling and pointed him out to another instructor in the pool. Another instructor went to Lovelace and began to badger him for about five minutes, according to the San Diego County medical examiner's office.
"He continually splashes the decedent," the medical examiner's report reads, referring to Lovelace, "dunks him at least one additional time, and appears to be yelling at him. The decedent is also splashed by other individuals during the event. At one point in the video, another individual in the water is seen pulling him up and away from the instructor."
The other individual was not alone in their concern for Lovelace.
"Multiple people stated that his face was purple and his lips were blue," the report says. "One individual was even reportedly considering calling a 'time out' to stop the exercise."
By the time the exercise stopped, Lovelace was in bad shape. The report says, "abundant discolored water came out of his mouth," and that he became unresponsive. Attempts to revive him at the pool were unsuccessful, and he was pronounced dead by the time he reached a hospital.
Price does not believe her brother's death was an accident, but she does not believe it was murder either.
"Do I think that the instructor woke up that day and said, 'I'm gonna intentionally hurt someone to where they will be unconscious?' No," She said. "I don't think that instructor did that. But I think that Derek was very intimidating and strong, and that instructor that day took it way too far. And he should be held accountable for his actions, as well as the chain of command."
Lovelace's girlfriend, Rachel Richardson, had been with him since middle school. Richardson, a marine biologist, echoed his sister's thoughts, saying, "My personal thought was, this instructor knows how tough this kid is."
"I don't think he had intentions of ultimately leading to his death, but I think he saw, 'Oh, this kid's killing it? This kid's crushing it? Let's see how far we can push him. He can handle it,'" she went on to say.
The issue that Richardson and Price are struggling with is why the Navy did not give them the information about Lovelace's death. Price told news outlets, "We were just misled."
When Richardson received the news of her boyfriend's death, she knew something was wrong.
"When we got the call, there wasn't (sic) answers," she said, "It was kind of just like, 'He drowned.' OK, well, how'd he drown? Because Derek doesn't just drown."
The Navy's response left much to be desired. Lovelace died on May 6, but his death was not announced until four days later, when news outlets began discussing it. Early reports seem to mimic the Navy's earlier claims that Lovelace's death had been an accident.
It would be another four days until the instructor was removed from duty, but he has yet to face any charges or to have his name released by the Navy.
Spokesman for the Naval Special Warfare Center Lt. Trevor Davids told the Virginian-Pilot that the Navy has not withheld information, saying, "We've had a lot of command and other support personnel in contact with the family."
"Nobody has been lying to them," he added. "These are people who are actually concerned with the well-being of the family."
Lovelace's family is not suing the Navy, and they do not seek a monetary payout for his death.
"The only thing I hope to gain out of this is answers as soon as possible, so that we can have peace," Richardson said. "That's all I want."