Cartoon control: Apple replaces pistol emoji with water gun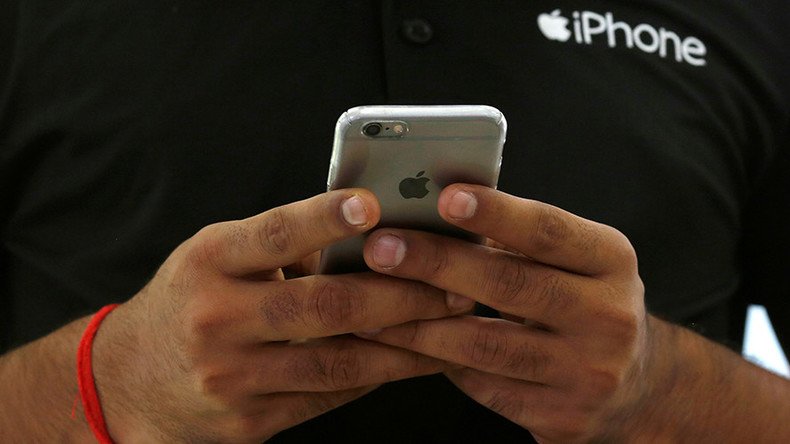 Apple Inc. has announced it will replace its handgun emoji with a less-threatening green and orange water pistol in the upcoming release of iOS 10, its new iPhone and iPad operating system. Apple is also adding more gender-diverse emojis.
Apple revealed Monday it was dropping the controversial pistol emoji for the water gun, though the company did not comment directly on the switch.
I just heard apple is replacing the gun emoji with a water gun. Really? Are we really that sensitive?

— Danica Patrick (@DanicaPatrick) August 2, 2016
The handgun emoji and other weapon emojis have evoked a police response in the past. In December, a 12-year-old Virginia girl used a gun, knife, and bomb emoji in an Instagram post, stating "meet me in the library Tuesday."
The girl admitted to making the post, and she was charged by police with threatening the school, a felony, and computer harassment.
Also in December, panic ensued at an elementary school in Colorado after a third grader from a separate school sent an email to the whole student body that was filled with emojis such as guns, knifes, bombs, cows, sheep, and more.
In a case that advanced to court, a Brooklyn teenager created a Facebook post in January 2015 that included an emoji of a police officer followed by several gun emojis that were pointing at the officer's head. Ultimately, the teenager was not indicted by a grand jury.
"You make a threat on the Internet, we're going to be watching," New York Police Department Inspector Maximo Tolentino, commanding officer of teen's local precinct, told DNAinfo."We are going to attempt to prosecute to the fullest extent of the law."
Following the case, New Yorkers Against Gun Violence launched a campaign to #DisarmTheiPhone to encourage Apple to drop the emoji.
Apple is phasing out the 🔫 emoji. I wonder if they're doing anything in real life to phase out actual gun violence and police brutality.

— Reggie Ossé (@Combat_Jack) August 2, 2016
"We targeted Apple's gun emoji because [Apple CEO] Tim Cook has spoken out on social issues," Leah Gunn Barrett, the group's executive director, told NBC News. "We wanted Apple to take a stand on America's gun violence epidemic by publicly supporting federal regulations to keep guns out of the wrong hands."
Apple, which recently sold its billionth iPhone, also said it is adding to its emoji options on iOS 10 "new female athletes and professionals" that highlight women in stereotypically male jobs like a construction worker as well as a new rainbow flag. The female athletes were added ahead of the upcoming summer Olympic games.
You can share this story on social media: