Police probe social media troll who threatened pro-war MP with knife emoji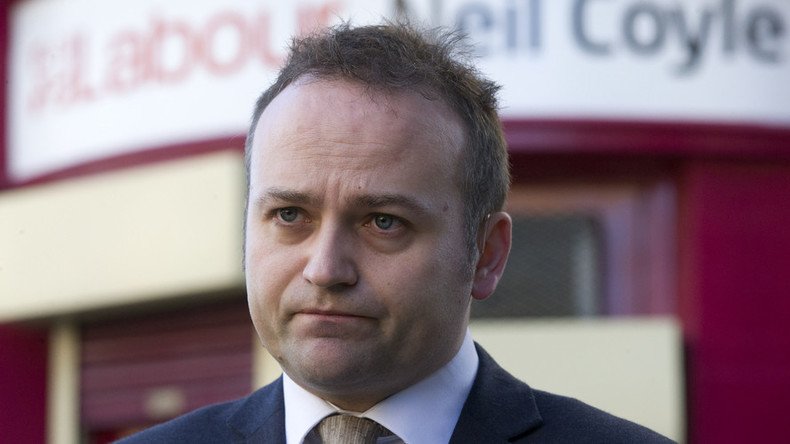 Labour MP Neil Coyle, who voted in favor of extended airstrikes against Islamic State (IS, formerly ISIS/ISIL) from Iraq into Syria in Wednesday's parliamentary debate, was allegedly sent a threatening tweet featuring a knife emoji.
Coyle, a south London MP, reported the tweet to police. However, on Friday afternoon he received an email apology from a social media user who claimed to be behind the threat.
A number of Labour MPs claim to have been bullied or abused for their position on Syria airstrikes after their names appeared on a "traitor list" of pro-war MPs.
Others who aired concerns over online abuse include Walthamstow MP Stella Creasy. Activists were said to have gathered outside her home – a claim since debunked by police and Creasy herself.
The Facebook account which originally made the claim later disappeared.
"I have no reason to think those who took part on Tuesday were not peaceful in their conduct," Creasy said in a statement. She did however reveal she had received many "violent and abusive" messages as a result of her decision to vote for war.
The Labour Party hierarchy has condemned bullying by members, and there have been calls for Momentum - a grassroots group within the party which has been energized by Jeremy Corbyn's ascendancy to the leadership - to disband.
The group itself released its own statement condemning online abuse.
Deputy Leader Tom Watson branded Momentum a "bit of a rabble" on Friday.
Earlier this week, former Labour Mayor of London Ken Livingstone said he supports the deselection of MPs who voted for war, a position supported by many in Momentum.
You can share this story on social media: