Chelsea Manning faces charges for suicide attempt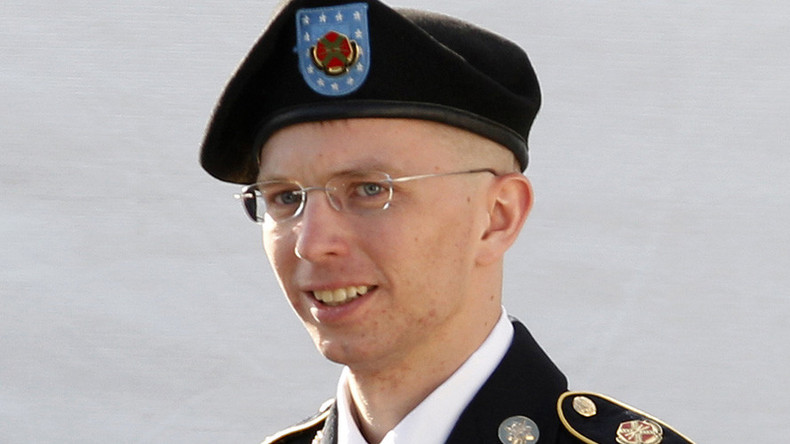 Whistleblower Chelsea Manning, who is serving a 35-year sentence for disclosing US secrets, is now being investigated on charges related to her July 5 suicide attempt at Fort Leavenworth prison. If convicted, she faces indefinite solitary confinement.
On Thursday, Manning received an Army charge sheet informing her that she is under investigation for "resisting the force cell move team," "prohibited property," and "conduct which threatens [life]," the document released by the American Civil Liberties Union (ACLU) reads.
Manning was rushed to the hospital on July 5, following a suicide attempt. The following week, Manning confirmed through an attorney statement that she had attempted to end her own life.
"I am okay. I'm glad to be alive. Thank you all for your love. I will get through this," Manning tweeted July 11.
I am okay. I'm glad to be alive. Thank you all for your love <3 I will get through this. #standwithchelsea

— Chelsea Manning (@xychelsea) July 12, 2016
Ever since Manning ended up behind bars following her 2010 arrest, her legal team has been complaining about her treatment, which has had an impact on both her physical and mental health.
Being a transgender woman in an all-male military prison, Manning has long complained of being subjected to prolonged periods of solitary confinement, when she is denied medical treatment related to her gender dysphoria.
The latest charges will also have a negative effect on Manning's mental health, as she tries to deal with depression, according to the ACLU.
"The government has long been aware of Chelsea's distress associated with the denial of medical care related to her gender transition and yet delayed and denied the treatment recognized as necessary," said ACLU Staff Attorney Chase Strangio. "Now, while Chelsea is suffering the darkest depression she has experienced since her arrest, the government is taking actions to punish her for that pain."
Besides the new charges, the ACLU says the Army is continuing to deny the inmate access to "basic health care," and provided only "inadequate" medical treatment after her suicide attempt.
Manning was sentenced to 35 years in 2013 after being found guilty of 20 charges by court-martial, including six under the Espionage Act of 1917 for whistleblowing on war crimes committed by the US military in Iraq and Afghanistan.
You can share this story on social media: