Applications for Dallas PD skyrocket after sniper attack, chief's call for applicants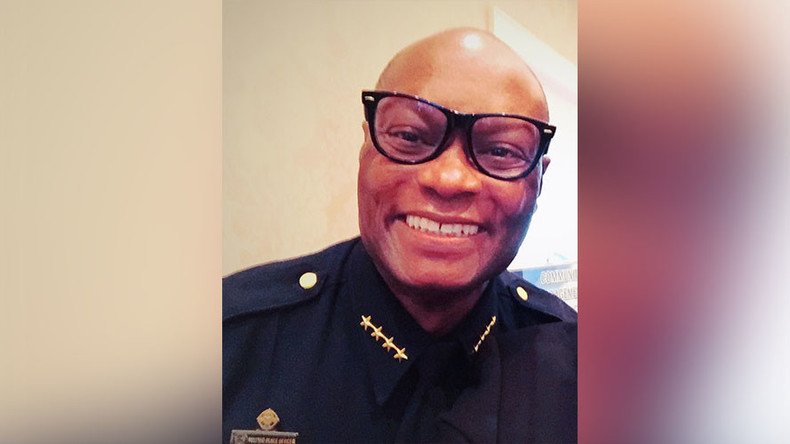 Days after five Texas police officers were shot and killed, Dallas Police Chief David Brown appealed to those disgruntled with police violence: "We're hiring," he said. Since then, employment applications to the department have increased dramatically.
After a sniper killed five Dallas-area police officers and injured nine others during a demonstration against the latest police killings of black men in downtown Dallas, Brown called for those who want to see better relations between police and communities they patrol to apply for a job with his department.
"Get off that protest line and put an application in,"Brown said at a news conference three days after the July 7 sniper attack. "We'll put you in your neighborhood and help you resolve some of those problems."
Now, the Dallas Police Department says that applicants have responded, with about 39 people per day applying between July 8 and July 20. That compares to about 11 applicants per day from during the same time stretch in June, or a 344 percent increase.
"Applications are steadily flowing in daily," the department said on its Facebook page.
Prior to the sniper attack, the department lost about 50 officers in June, with many of them seeking higher pay in other Texas cities. About 240 officers left the department in fiscal year 2015, the Dallas Morning News reported, the highest rate of attrition in Brown's six years as chief and highest for the Dallas PD since the 1980s.
Low morale due to "low pay, bad management and a lack of boots on the ground," was to blame for the high number of resignations last year, Ron Pinkston, the president of the Dallas Police Association, the local union for police officers, said in late 2015. The Dallas PD employs about 3,500 officers.
The city has budgeted for the hiring of 200 new officers during fiscal year 2016, though the department loses around the same amount of officers during an average year, the Morning News reported last year.
During his July 10 news conference, Brown lamented that US police are tasked with handling an outsize portion of society's problems.
"Every societal failure, we put it off on the cops to solve: Not enough mental health funding ‒ let the cops handle it. Not enough drug addiction funding, let's give it to the cops. Here in Dallas, we got a loose dog problem. Let's have the cops chase loose dogs. You know, schools fail, give it to the cops. Seventy percent of African-Americans are being raised by single women, let's give it to the cops to solve that as well," he said.
"That's too much to ask. Policing was never meant to solve all those problems," Brown continued. "I'll just ask other parts of our democracy, along with the free press, to help us, to help us and not put that burden all on law enforcement to resolve."
You can share this story on social media: