'Heinous act': US condemns Munich shooting, vows 'all support Germany may need'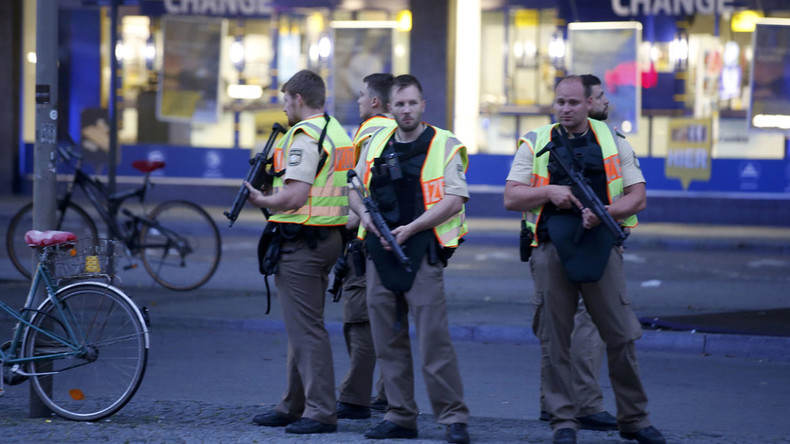 The White House has condemned the Munich shooting "in the strongest terms" with President Obama pledging his support to Germany. Hillary Clinton has also said she is "monitoring the horrific situation" in which at least nine have been killed.
Follow LIVE UPDATES on Munich mall shooting

READ LATEST: 18yo German-Iranian goes on shooting rampage, kills 9 in Munich
"We still do not know all of the facts, but we do know that this heinous act has killed and injured multiple individuals in the heart of one of Europe's most vibrant cities," the White House said in a statement as the death toll rose.
President Barack Obama has spoken on the subject of the Munich shooting rampage.
"Germany is one of our closest allies," Obama stressed. "We are going to pledge all the support they may need."
The Democratic presidential candidate has reacted to the tragic events in Munich, saying via Twitter that she is "monitoring the situation."
Monitoring the horrific situation in Munich. We stand with our friends in Germany as they work to bring those responsible to justice. -H

— Hillary Clinton (@HillaryClinton) July 22, 2016
Former House Speaker Newt Gingrich has used the Munich shooting as an opportunity to fend off media criticism of Donald Trump, who has just officially accepted the GOP presidential nomination.
Will elite media attack on Trump's speech as "dark" change after Munich attack which fits Trump's warnings.Trump right.Elite media wrong.

— Newt Gingrich (@newtgingrich) July 22, 2016
Trump has also issued a statement, offering his prayers for "all those affected by the horrible attacks in Munich."
"The rise of terrorism threatens the way of life for all civilized people, and we must do everything in our power to keep it from our shores," he wrote on Facebook.
The US State Department has issued an emergency message to American citizens in Munich, urging them to avoid "squares and streets."
"Continue to shelter in place, contact you family members to let them know you are safe, and follow the instructions of police and emergency personnel," the department said, urging US citizens not to come to the consulate. "Maintain a high level of vigilance and take appropriate steps to enhance your personal security."
The situation in Munich remains unclear after a fatal shooting at a shopping mall.
According to the latest death toll, at least nine people have been confirmed dead. Police says three gunmen are still on the run.
The city has been placed under a state of emergency and transport suspended as police continue search operations.
WATCH MORE:
You can share this story on social media: