'Heat dome' set to envelope US with sizzling temperatures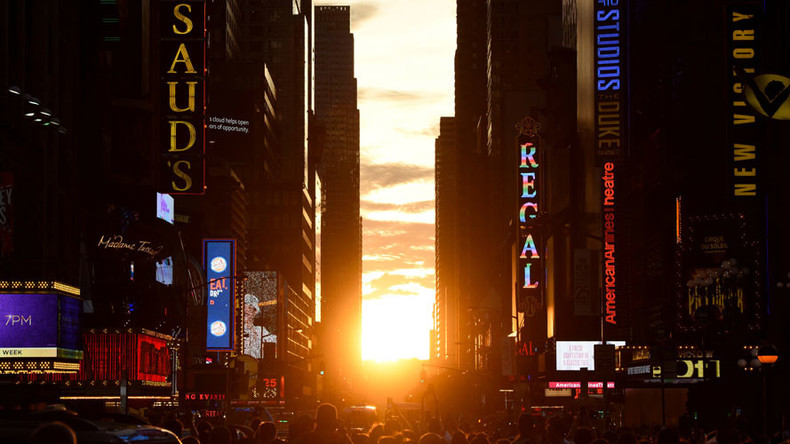 A 'heat dome' is sweeping across the US this weekend, bringing prolonged sweltering temperatures, expected to reach 15 to 25 degrees Fahrenheit above what's normal for this time of the year.
A 'heat dome' occurs when high pressure traps hot air underneath it and usually lasts a number of days. Combined with high humidity, heat indices are forecast to soar - the highest indices are predicted to be felt across the Corn Belt and Midwest, topping 110 degrees Fahrenheit (43 Celsius).
Many areas are already feeling the burn and public health warnings are in place, including advice from the White House reminding people to check on each other, particularly vulnerable groups, in the extreme heat.
Older people, small children and pets are considered especially susceptible to heat-related illness.
READ MORE: Welcome to the 'Heat dome': Extreme temps intensify fires and public health, forcing evacuations
Excessive heat warnings and heat advisories have been issued by the National Weather Service for much of the Plains, Mississippi valley, Midwest and southern states.
The heatwave enveloping the Midwest is compounded by 'corn sweat', where the release of moisture from the plant leaves into the air adds to the mugginess.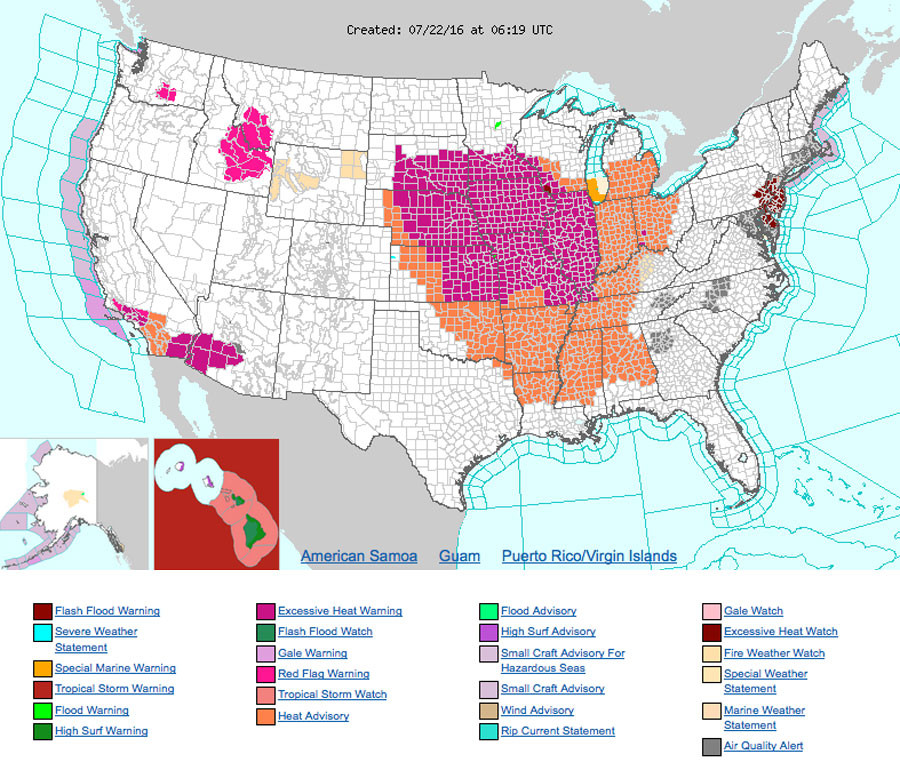 The 'heat dome' is forecast to move towards the East Coast over the weekend. Temperatures are expected to hit 100 degrees Fahrenheit (38C) in several states, including parts of Kansas, Texas, South Carolina and Georgia, Sunday.
"This dome formed largely because the jet stream passing over the US-Canada border is preventing cooler air from pushing southward," meteorologist Mike Musher from the NWS' Weather Prediction Center in College Park, Maryland, said.
"During the summer months, with the jet typically so far north and not much cold air to dig into the United States, it's natural for these large high pressure systems to develop," he said.
Southwestern states already experienced a heat dome last month, with Southern California seeing temperatures rise to 111F. That heatwave also resulted in four heat-related deaths in Arizona and wildfires in some states.
There is a huge & dangerous heat dome blanketing much of the US. Let's save lives & money with a #GreenNewDeal to combat climate change.

— Dr. Jill Stein (@DrJillStein) July 21, 2016
This round of extreme temperatures has already forced some workers in Chicago to walk off the job due to the sweltering conditions. Burger King workers on Chicago's South Side walked out as they struggled to work in the heat with a broken air conditioning system.