I won't be a 'servile puppy dog' for Trump: Ted Cruz doubles down on not endorsing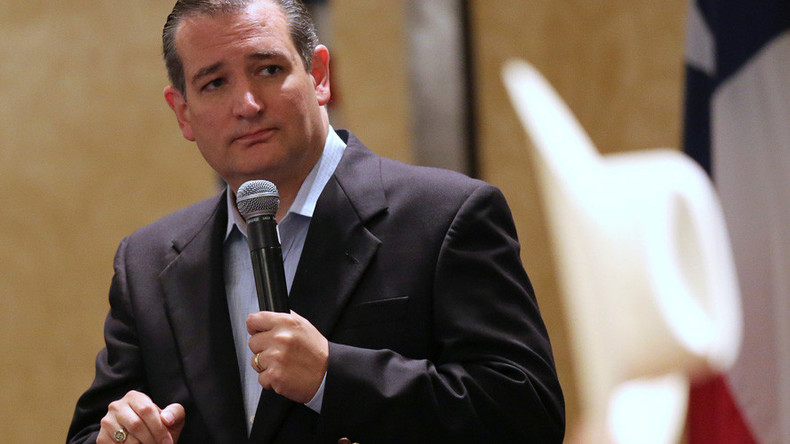 The morning after being booed off the stage at the Republican National Convention in Cleveland, Ohio, Senator Ted Cruz (R-Texas) faced a hostile crowd at a breakfast for his home state's delegation. He reiterated his resolve not to endorse Donald Trump.
During an appearance in front of an often-hostile crowd of Texans Thursday morning, Cruz defended his decision not to endorse Trump, the Republican nominee, the night before.
When asked about a pledge to support the Republican nominee that he made during a GOP primary debate last summer, Cruz said that Trump "abrogated" that same pledge earlier with "personal" attacks on his wife and father.
"I'm not in the habit of supporting people who attack my wife and attack my father," he said. "And that pledge was not a blanket commit that if you go and slander and attack Heidi that I'm going to come like a servile puppy dog and say,' Thank you very much for maligning my wife and maligning my father'."
While Cruz was still running for president, Trump attacked his wife Heidi's looks and accused his father of having a role in John F. Kennedy's assassination.
Wow, Ted Cruz got booed off the stage, didn't honor the pledge! I saw his speech two hours early but let him speak anyway. No big deal!

— Donald J. Trump (@realDonaldTrump) July 21, 2016
The Texas senator was non-committal about whether he'll end up voting for Trump or not, but said he would not vote for presumptive Democratic presidential nominee Hillary Clinton. He also asked the Texas delegation not to write him in on the ballot in November.
Irony of Cruz this am was it was at TXGOP. He basically said endorsing Trump was easy way out. Here's who did that: https://t.co/tjoDtIiFuP

— Abby Livingston (@TexasTribAbby) July 21, 2016
Instead, Cruz once again focused on the need for a presidential candidate to defend the Constitution.
"This isn't just a team sport. We don't just put on red jerseys and blue jerseys," he said. "This is about principles and standing for what I believe in."
You can share this story on social media: