Ted Cruz booed for speaking as if running for president at RNC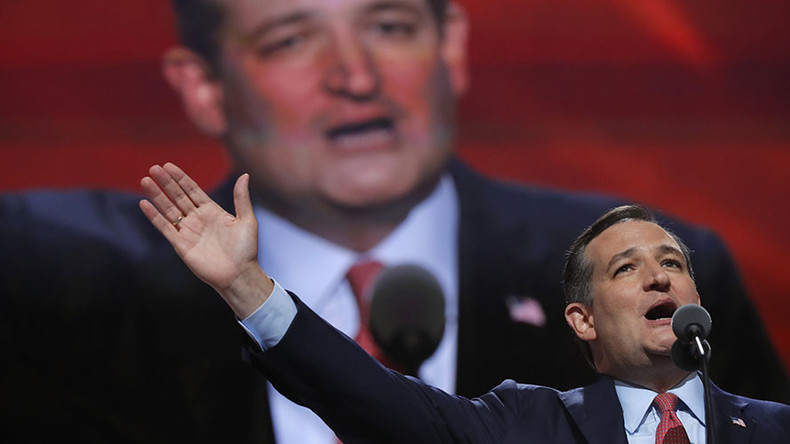 Senator Ted Cruz was the last formidable challenger to Donald Trump during the vitriolic Republican primary, and the tension between the two never ended. Trump upstaged Cruz as delegates booed the runner-up's convention speech Wednesday night.
"Vote your conscience," Cruz, the junior US senator of Texas, told the Republican National Convention crowd in Cleveland, Ohio.
That non-endorsement was rejected as "Washington speak" by Trump surrogate Chris Christie, former governor of New Jersey.
The delegates and attendees on the convention floor seemed to feel the same way, that Cruz spoke as though he himself were the Republican Party's nominee. Trump made sure it was clear to whom that title belonged, appearing in his seating box just as Cruz was wrapping up, to the sound of boos from the crowd.
"Honor your pledge!" some shouted, alluding to Cruz's promise during primary debates that he would endorse the nominee, no matter who it was.
Many on Twitter went as far as to invoke, as was done during the primary, the Zodiac killer, Cruz's infamous, unfortunate doppleganger.
Heidi Cruz, Ted's wife, was not even spared the bitter backlash from some on the floor.
"Have a good night at Goldman Sachs!" a man was heard yelling as she was escorted out of the venue by security.
Cruz did receive some support on Twitter. Editor of the neoconservative magazine The Weekly Standard, Bill Kristol, urged him to run an independent presidential campaign.
"Give me a call," Kristol tweeted.
You can share this story on social media: