Pirate fleet? US Navy sued for $600mn by German tech company over 'unlicensed software'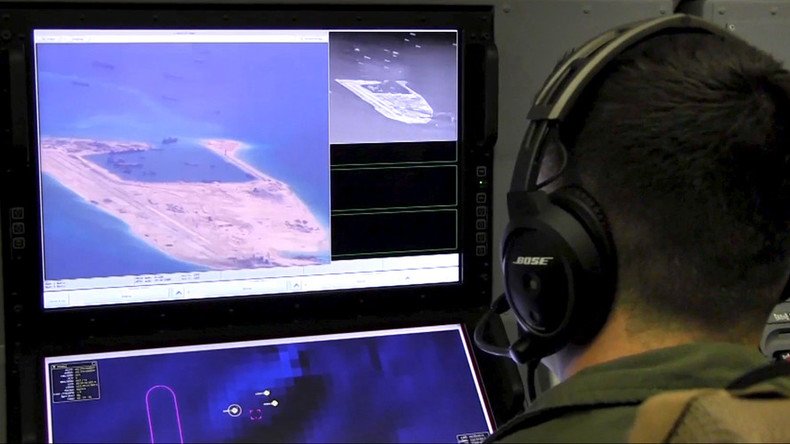 The US Navy has allegedly installed pirated copies of 3D virtual reality software on "hundreds of thousands" of its computers without permission, a German technology company claims. The firm is suing the military for $600 million in unpaid licenses.
Washington has taken a tough stance on software piracy over the past few years, pressing to criminalize copyright infringement and restrict access to copyrighted material. Now, it is the US military facing a $600-million lawsuit over alleged use of pirated software in a massive scale.
In a lawsuit filed in a US Federal Claims court last week, Bitmanagement, a German-based software provider, claimed the US Navy has been extensively using unlicensed copies of its virtual reality application called BS Contact Geo, TorrentFreak news outlet reported on Wednesday.
BS Contact Geo is capable of converting geographical information into 3D virtual reality maps retrieving data from land surveys, satellite imagery or airborne laser scanning, according to the company's website.
The US Navy has long been interested in the software's capabilities, the lawsuit says, and in 2011 and 2012 Bitmanagement agreed to hand over just 38 licenses "for the purpose of testing, trial runs and integration into Navy systems."
After testing the application for a while, the Navy launched negotiations on additional licenses, promising purchase of a sizeable amount of copies.
However, before any deals were made, the software provider learned in 2013 that the Navy had already installed the BS Contact Geo on at least 100,000 computers "without Bitmanagement's advance knowledge or consent."
Later that year, Bitmanagement executives began receiving email notifications saying that the software had been rolled on at least 558,466 computers on the Navy's networks.
"Even as it negotiated with Bitmanagement over the proposed large-scale licensing of its product, the Navy was simultaneously copying and installing that software, without Bitmanagement's advance knowledge or authorization, on a massive scale," the complaint, dated July 15, reads.
US govt caught using pirated software for military, settles for $50mn

In 2014, the Navy also allegedly disabled the built-in software supposed to track on how many computers the BS Contact Geo was being used. Installing a single copy of the software cost around $1,067 at the time and Bitmanagement's lawsuit claims the company is entitled to at least $596,308,103 in unpaid licensing fees.
The US military has previously been accused of using pirated software, but earlier copyright infringement cases involving the government suggest winning such lawsuits are no easy task.
In 2013, the Obama Administration settled with a software company Apptricity following the company's lawsuit against the US Army over pirating logistics software the military used in Iraq and elsewhere. The settlement came after years of court battles in which Apptricity asked for at least $225 million, but in the end, the parties agreed to settle for just $50 million.
You can share this story on social media: