US govt caught using pirated software for military, settles for $50mn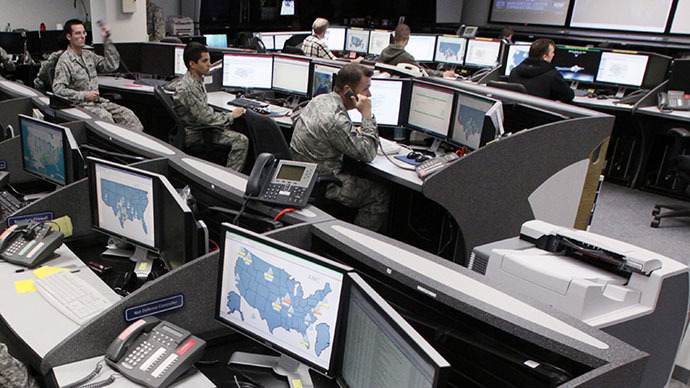 The Obama administration has agreed to pay Apptricity US$50 million for pirating the company's logistics software the US Army used beyond contracted parameters.
While the Obama administration's has launched efforts against intellectual property theft - including the Joint Strategic Plan run by Vice President Joe Biden that aims to curb copyright infringement - the US Army was concurrently using pirated Apptricity enterprise software that manages troop and supply movements. The company sued the government, accusing the US military of willful copyright infringement.

The Administration settled with the company, it was recently announced, agreeing to pay US$50 million, though Apptricity originally called for over four times that amount to cover unpaid licenses, TorrentFreak reported.
In 2004, Apptricity agreed with the US Army to license the troop-movement software, allowing the government to use it on five servers and 150 standalone devices. Despite the deal, the Army has used the software worldwide.
"The Army has used Apptricity's integrated transportation logistics and asset management software across the Middle East and other theaters of operation. The Army has also used the software to coordinate emergency management initiatives, including efforts following the January 2010 earthquake in Haiti," the company said.
The improper installation of thousands of unlicensed copies of software was discovered incidentally, when the US Army Program Director said during Strategic Capabilities Planning 2009 that thousands of devices had Apptricity software.
Ultimately, 93 servers and over 9,000 standalone devices of the Army had the unlicensed software. Apptricity figured it was owed US$224 million based on usual fees of US$1.35 million per server and US$5,000 per device.
Apptricity filed a lawsuit at the US Court of Federal Claims, alleging the government of willful copyright infringement, all while concealing the illegality.
"The Government knew or should have known that it was required to obtain a license for copying Apptricity software onto each of the servers and devices," the company told the court, asking for at least US$224,543,420.80 in damages, equal to what it lost in licensing fees.
The government went on to admit the illegal use and entered into lengthy negotiations with Apptricity to settle.
"After Alternative Dispute Resolution proceedings, the parties agreed to settle for $50 million. The figure represents a fraction of the software's negotiated contract value that provides a material quantity of server and device licenses for ongoing and future Department of Defense usage," Apptricity announced.
Apptricity expects to continue doing business with the US military nevertheless.
"Now that this process is behind us, it is envisioned the Apptricity and Army relationship will continue to grow exponentially," says Tim McHale, an Apptricity senior adviser and retired major-general.
The Administration has yet to comment on the settlement. But Biden's words upon announcing the federal anti-copyright-infringement plan ring clear.
"Piracy is theft, clean and simple."
You can share this story on social media: