No such thing as bad publicity: Trump finally responds to furor over Melania's speech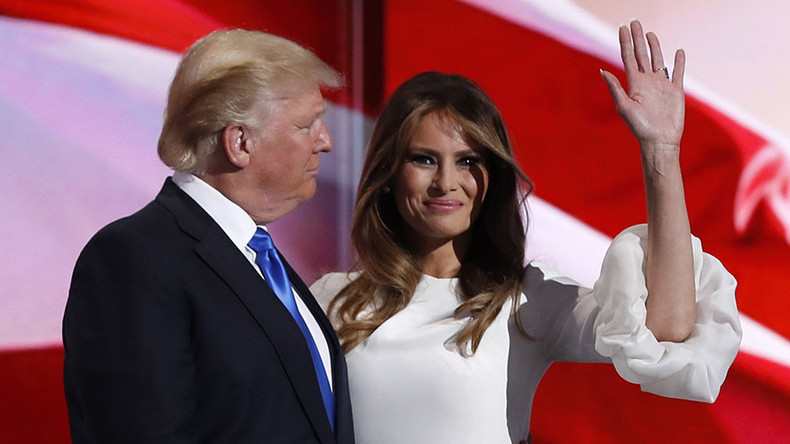 Nearly 36 hours after Melania Trump delivered her speech on the opening night of the Republican National Convention in Cleveland, Ohio, her husband has finally responded to the uproar over her plagiarized remarks, and a speechwriter has taken the blame.
LIVE UPDATES: Republican convention kicks off in Cleveland
The GOP presidential nominee tweeted boastfully about Melania's much-maligned Monday remarks late Wednesday morning.
Well, that's one way to look at it…
It took Trump nearly 36 hours to respond to the uproar. He tried to change the narrative in a second tweet.
The FBI spent more than a year investigating former Secretary of State Hillary Clinton's emails before declining to recommend charges against her.
Trump was reportedly furious about his wife's speech, which spanned several trends on Twitter.
Meredith McIver, an in-house staff writer for the Trump organization, has taken responsibility for writing Melania Trump's ill-fated convention speech. She offered her resignation, but it was not accepted by the family, she said in a statement.
"In working with Melania Trump on her recent First Lady speech, we discussed many people who inspired her... A person she has always liked is Michelle Obama," McIver wrote. "Over the phone she read me some passages from Mrs. Obama's speech as examples. I wrote them down and later included some of the phrasing..."
"I did not check Mrs. Obama's speeches. This was my mistake, and I feel terrible for the chaos I have caused," she continued. "No harm was meant."
However, because the statement was made on Trump Organization letterhead by an employee of the company ‒ and not on campaign stationary ‒ it may prove to be a campaign finance violation, according to Lawrence M. Noble, general counsel at the Campaign Legal Center and former general counsel to the Federal Election Commission.
"His company is not supposed to be supporting his campaign," Noble told ThinkProgress, because that would constitute an illegal corporate campaign contribution.
"Nowhere in here does she say she was working at the Trump campaign," he added. "Then she talks about resigning, the implication is resigning from the company. Why would she be doing that if she was working for the campaign? This raises a lot of questions."
Regardless, he said, the campaign could have avoided those legal questions if the statement had been made on its letterhead.