Las Vagueness: Nevada Republican Party chief gets name of own state capital wrong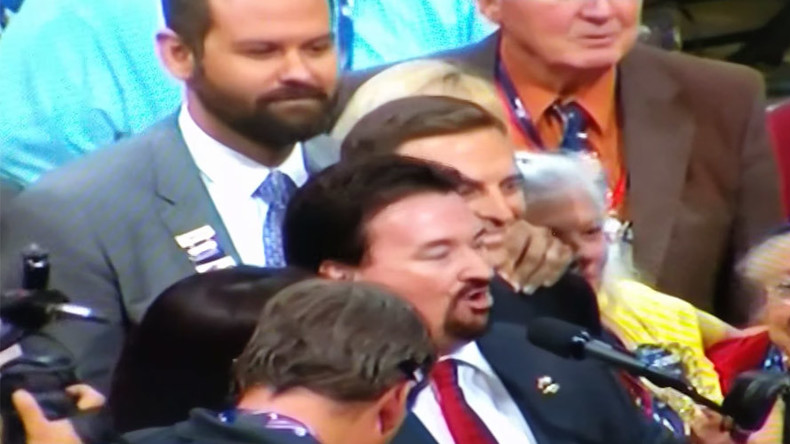 Michael J. McDonald, the state chair of the Nevada Republican Party had a night to forget at the Republican National Convention. He committed an error, which would have most schoolkids hanging their heads in shame, mixing up his own state capital.
While naming some US state capitals can be confusing, one would think that the head of the Nevada Republican Party wouldn't have any problems remembering. However, McDonald proceeded to confuse Las Vegas, the largest city in the state, with Carson City, the administrative seat.
"We are very proud of our nation," a confident McDonald said as he got ready to announce that the state was nominating Donald Trump. "From the great shores of Lake Tahoe, to the most entertaining capital city, Las Vegas, Nevada - this time what's said in Las Vegas will not stay in Las Vegas," he added.
His error didn't go unnoticed on Twitter, with McDonald widely mocked for his faux pas.
Comedian Jimmy Kimmel, who grew up in Nevada, tweeted: "note to the Just For Men customer-delegate representing Nevada - the state capitol is Carson City, not Las Vegas."
Meanwhile other users were quick to point out how their kids immediately picked up on the mistake.
Others admitted that they did not actually know where Carson City was, but then again, they are not the head of the state's Republican Party.
@joshtpm@TPM tbh i had no idea the capital of nv was carson city. i just had to google it. then again, i've never even been to NV 😂

— Dr. Femme (@PhD_femme) July 20, 2016
Mayor of Carson City Bob Crowell even issued a personal invitation to McDonald to visit his own state capital, while also urging the public to see for themselves what the city of 50,000 people is actually like.