Maine welfare helpline surprises cardholders with sex line connection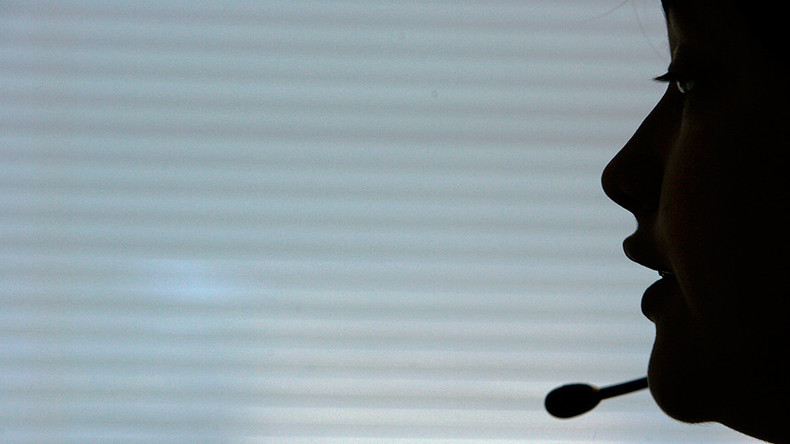 Welfare recipients looking to contact Maine's Department of Health and Human Services helpline have been surprised to find themselves being connected to a sex line instead.
A misprint on some benefit cards led to the helpline's number being replaced by the number for a sex phone line for women.
Callers wishing to contact the official helpline for lost or stolen welfare cards are instead greeted by a woman saying, "Welcome to America's hottest talk line. Ladies, to talk with interesting and exciting guys free, press 1 now."
LJ Langelier was shocked when he called the number to check his balance before he took his son shopping. "It played over my car speaker, I was like, 'Wow, I must have messed that number up somehow really bad,'" he told the Bangor Daily News.
After a few more attempts resulted in the same phone greeting, Langelier was sure the mistake was not his. "I thought it was just hilarious," he said.
Langelier found it so amusing that he posted a video of him dialing the number on Facebook, writing: "I came across a rare gem here."
Maine's Human Services Department blamed the sex line for the embarrassment, claiming they purposely pick numbers similar to government phone numbers, the Sun Journal reports.
READ MORE: 'Sex with celebrities & flying on dragons': How tech industry re-imagines lucid dreams
Spokesman John Martins said they had been aware that the number was wrong "for some time," while noting that the number had been corrected on new cards being issued.
"We have a plan in place to replace all existing defective cards and have taken additional steps to strengthen our review process so this type of inadvertent error does not occur again," he explained.