Dallas shooter planned 'devastating' attack using explosives – police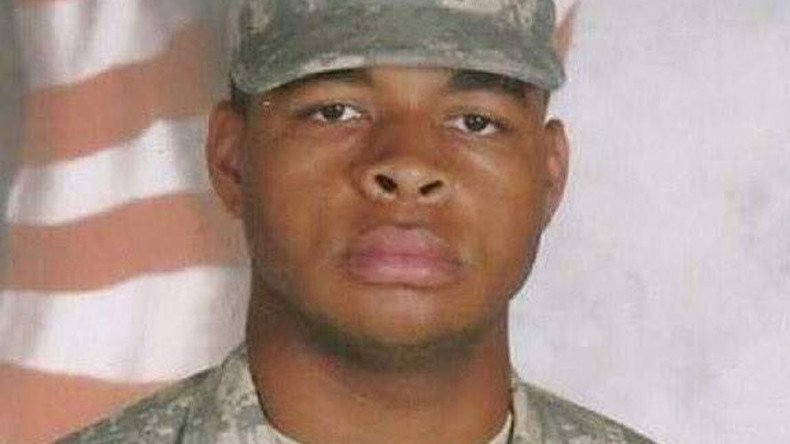 Dallas police are trying to decipher a two letter acronym written in blood by the killer of five police officers before he was taken down by a police robot bomb, Dallas police said, adding that Micah Johnson had been plotting wider-scale attacks.
Five police officers were killed in Dallas on Thursday night amid mass protests that have been taking place in the wake of the fatal shootings of two black men, Alton Sterling and Philando Castile. Seven more were wounded that night in the line of duty.
Reportedly driven by revenge, Micah Johnson, 25, of Mesquite, Texas, began to take out police officers using a sniper rifle which led to a tense standoff and resulted in the death of the perpetrator.
After the incident, officials said that it appeared that Johnson, who had no criminal history, had acted alone and had no links to any international terrorist organization. Johnson, it was discovered, served as an Army reservist until April 2015 and trained as a carpentry and masonry specialist. Being a private first class, he had been deployed to Afghanistan from November 2013 to July 2014.
Searches in Johnson's Mesquite, Texas, home produced bomb-making materials, ballistic vests, rifles, and a personal journal of combat tactics. Law enforcement agencies are now analyzing the contents of the journal.
Micah Johnson, "obviously had some delusion. There was quite a bit of rambling in the journal that's hard to decipher," Dallas Police Chief David Brown told CNN.
But the bomb-making materials, Brown said, suggested that the 25-year old shooter was practicing detonations and could have proficiency to have "devastating effects on our city."
Furthermore, police are now looking for clues to understand the meaning of the letters "RB", written by Johnson in blood (from his wounds) on a garage wall, where the suspect had held under siege by officers for nearly five hours. So far police are unable to understand the acronym's meaning.
"At the scene where he was killed, he wrote some lettering in blood on the walls, which leads us to believe he was wounded on the way up the stairwell, on the second floor of the El Centro building and where we detonated the device to end the standoff there was more lettering written in his own blood," Brown said.
At the time of the standoff on Thursday night, Johnson told hostage negotiators that he had been angry about recent fatal shootings of black men by police across the US and wanted to kill white people, especially police officers, Brown confirmed.
"We're convinced that this suspect had other plans and thought that what he was doing was righteous and believed that he was going to target law enforcement – make us pay for what he sees as law enforcement's efforts to punish people of color," the police chief said.
He also disclosed that during the negotiations the suspect was only willing to talk to black officers as he continued to mock the police force.
"We had negotiated with him for about two hours, and he just basically lied to us – playing games, laughing at us, singing, asking how many [officers] did he get and that he wanted to kill some more and that there were bombs there," Brown said, "So there was no progress on the negotiation."
"He was secreted behind a brick corner and the only way to get a sniper shot to end his trying to kill us would be to expose officers to grave danger," he said.
Fearing more casualties from the perceived bomb threat, DPD decided to send in a killer robot. The police strapped a pound of C4 and a detonation cord to Remotec Andros F5 model robot, maneuvered the robot near the suspect, and detonated it, killing the 25-year-old suspect.
You can share this story on social media: