Bomb making materials, rifles, ammunition found at Dallas shooter's home - police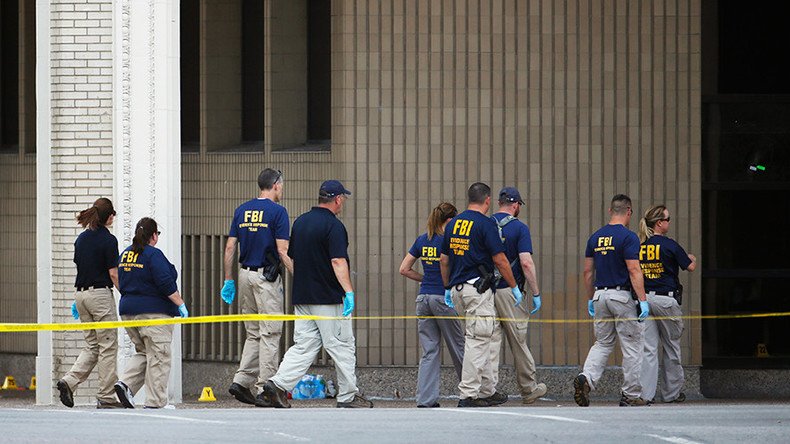 Dallas PD says that they have discovered bomb making materials, rifles, ammunition, ballistic vests and a journal of combat tactics in Micah Johnson's home. The man opened fire on Dallas police during a protest, killing 5 and wounding 7.
Investigators have interviewed over 200 officers, at least 12 of whom discharged their duty weapons during the shooting rampage, according to the report.
LIVE UPDATES: Dallas protest turns violent, 5 officers dead
As the investigation into Thursday's rampage which killed 5 police officers continues, the Dallas PD has questioned over 200 officers deployed during the shooting.
So far, the probe discovered that at least 12 officers "discharged their duty weapons," as the standoff went on throughout the night.
READ MORE: Veteran and newlywed among officers killed in Dallas
A search of the shooter's home produced "bomb making materials, ballistic vests, rifles, ammunition, and a personal journal of combat tactics," Dallas PD said in a statement. The officers are now analyzing the content.
Police also said that Micah Johnson had no criminal history, but information obtained by detectives "indicates that the suspect was anArmy veteran" and that some witnesses described him as "a loner."
Homeland Security Secretary Jeh Johnson says that there appears to have been only one gunman in the Dallas shooting, AP reported.
READ MORE: Not just Dallas: Attacks in three states target cops for two days in row

While the investigation continues, police have also announced that they detained 25-year-old Brandon Waller "for unrelated weapons charges" on the night of the shooting.
You can share this story on social media: