1 killed, 4 injured in Tennessee shooting
Published time: 7 Jul, 2016 19:04
Edited time: 19 Dec, 2016 22:51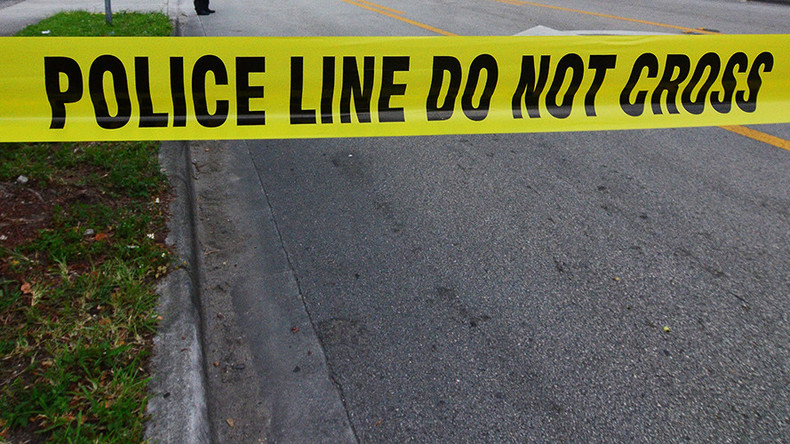 A newspaper carrier was killed and four others, including a police officer, were wounded when a man opened fire on cars traveling along a highway in East Tennessee.
The shooting occurred on Thursday morning around 2:15am on Tennessee Route 19, Tennessee Bureau of Investigation (TBI) spokesman Josh DeVine said.
The suspect was armed with at least two guns and was firing at the Days Inn and vehicles along the highway. Officers arrived at the scene and were shot at by the suspect, causing them to return fire.
The victims and the suspect were taken to a nearby hospital.
"During that exchange, the subject fired shots at three responding officers, after which the officers returned fire, striking the subject, he was injured and transported to Bristol Regional Medical Center, as were the other individuals injured in connection to this incident," DeVine said.
The slain victim was Jennifer Brewer Rooney, a 44-year-old newspaper carrier for the local Bristol Herald Courier. She was traveling to pick up paper when she was shot and killed, said Jim Maxwell, the Courier's publisher.
He told the Associated Press that the act of violence shocked the town that sits along the Virginia border.
"It's like the crazy stuff you read about or see on television from other places suddenly and unexpectedly materialized here in our backyard," Maxwell said. "Things like this just don't happen here."
Investigators are trying to determine what motivated the gunman to randomly fire at motorists along the highway, but no motive has been established.
"That's still very much what we're trying to determine, at this point, very clear would be inappropriate to speak to a possible motive on that front as well suffice it to say that something that we hope to hope to learn through our investigation," DeVine said.
Multiple crime scenes were cordoned off and were being investigated by the TBI and other law enforcement. Clusters of shell casing marking cards could be scene along the parking lot.
"We're working as aggressively, as quickly, and as carefully as possibly to gather any and all relevant evidence to determine the exact set of events," DeVine said.