Cleveland boys arrested with BB guns ordered to write about slaying of Tamir Rice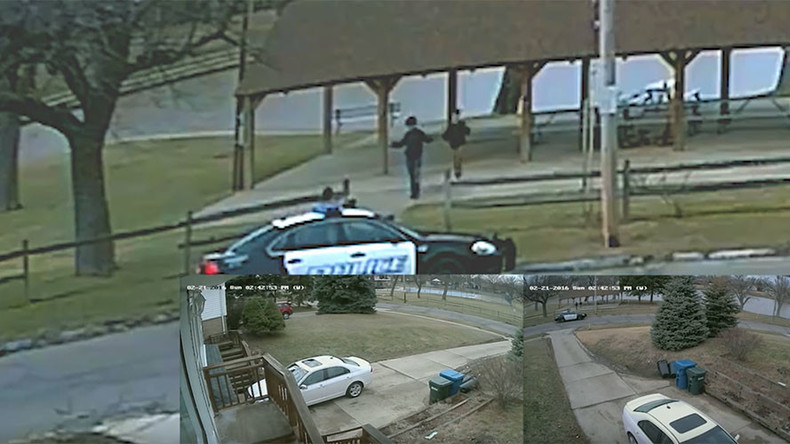 Two boys arrested in February for playing with BB guns in a Cleveland, Ohio park were ordered by a judge to write essays on how their case compared to that of Tamir Rice, a 12-year-old fatally shot by police in 2014 while playing with a replica gun.
The boys, ages 12 and 15 at the time of the incident, were arrested on February 21 after police received reports of two teenagers in a city park with guns that did not have orange tips on the ends to signify they were fakes. The boys surrendered to police without incident, surveillance footage shows.
The boys admitted to a misdemeanor disorderly conduct charge while their attorneys requested the charges be dismissed during an arraignment hearing in Cuyahoga County Juvenile Court on Friday, according to the Cleveland Plain Dealer.
Assistant Prosecuting Attorney Linda Gaines Herman, however, pressed the judge, Magistrate Je'Nine Nickerson, to not relieve the boys of the charges, indicating that punishment would further "dialogue" about the consequences of crossing violent police authority.
"We had a young boy playing with a gun and the results were disastrous for that family and for the community as a whole," Herman, of the Cuyahoga County Office of the Prosecutor's Juvenile Justice Unit, said in court in reference to Rice's death at the hands of the Cleveland Police Department.
"We have an obligation to have a dialogue about something as simple as this and how it can go from simple to tragic in a very short period of time."
On August 19, the boys, neither of whom have a criminal history, will appear in court again. Nickerson will then announce whether the charges will be dismissed or find the boys delinquent or not delinquent.
Prior to that, the boys have been ordered to write essays on Tamir Rice, who was shot dead by Cleveland police while playing outside a city recreation center.
Read more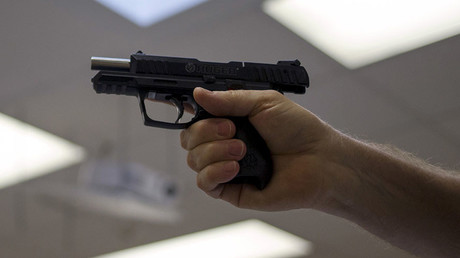 In December, at the recommendation of Herman's boss, County Prosecutor Timothy McGinty, a Cuyahoga County grand jury decided against indicting Cleveland Police Officer Timothy Loehmann, who fired at Rice on November 22, 2014. A 911 call to police had reported a "guy" holding a gun that was"probably fake." This information was not passed on to the police who were sent to the scene.
Rice had an Airsoft replica that lacked an orange safety feature that would have indicated it was not real. Loehmann shot at Rice almost immediately after exiting his squad car, claiming Rice had reached for his waistband. Rice, shot once in the torso, was not offered first aid by the officers and died the following day.
In April, the city settled with Rice's family for $6 million, allowing the city to avoid a high-profile civil rights trial while the officers and police dispatchers involved in the incident did not have to admit wrongdoing.
The two boys have also been ordered to pay court fees of approximately $150 each.
On Friday, they told Nickerson they did know about Rice's killing.
"It is a very fine line when people have to make split-second decisions as to what is a BB gun and what is a gun," Nickerson said, according to The Plain Dealer. "When a police officer has to respond, in this particular climate, you are putting yourself at risk. You have to understand that your actions have consequences."
The boys' attorneys told the court that both boys understood that their decision to play with BB guns in a park was ill-advised and potentially dangerous.
"[He] has a much deeper understanding about what happened, and he regrets making the decision to do that," Thomas Robinson, attorney for the 15-year-old, said in court.