Texas man ambushed & shot en-route to mosque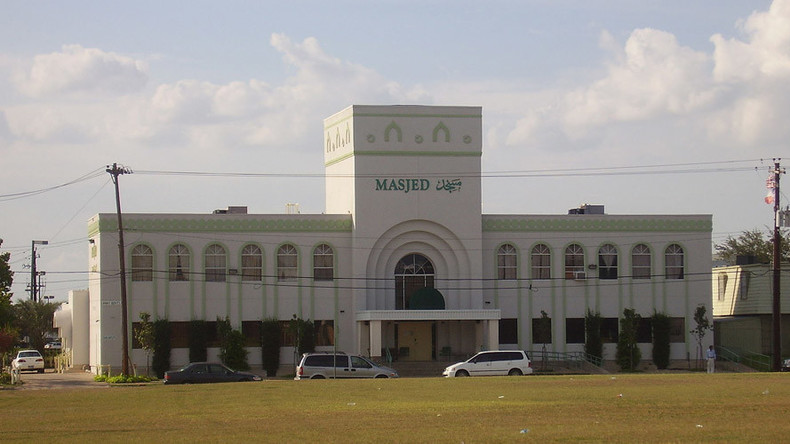 A doctor on his way to a Houston mosque for morning prayers was reportedly surrounded by three people and shot on Sunday. The incident follows an allegedly religiously-motivated attack at the mosque of the Orlando shooter in Florida the day before.
According to Mohammed Imaduddin, the spokesperson for the Madrasah Islamiah Masjid Noor, the victim had parked his car along the street at around 5:30 am and was walking towards the entrance of the prayer house when the masked assailants appeared.
One of them pulled out a gun, shooting the doctor twice, before the gang fled on foot. The victim was able to attract attention by throwing his phone towards the mosque. A scramble then ensued as worshippers and police flooded the scene.
The man has been taken to hospital and is expected to recover, though he will be kept there overnight.
He has been identified as Arslan Tajammul, an eye specialist, in his 30s. No suspects or motives have emerged, although officials have launched an appeal for witnesses to come forward.
"Police said it was an attempted robbery so we're waiting to see what the investigation finds. It's a real strange occurrence because the mosque is in a poor neighborhood, and they were wearing masks, which could mean all kinds of things," said Mustafaa Carroll, executive director of the Houston branch of the Muslim rights group Council on American-Islamic Relations (CAIR).
"It is very scary right now given the current political climate," Imaduddin, who was observing the Muslim holy month of Ramadan along with the congregation, told local news station ABC 13. "From what I hear, this is the third incident this week in the Houston area involving a Muslim getting shot. This is a community place, we have kids that come here; we have people young and old come here."
Police & mosque disagree over motives behind Florida attack
A more contentious altercation occurred on Saturday morning outside the Fort Pierce mosque occasionally visited by Omar Mateen, who killed 49 people during a mass shooting at a gay nightclub in Orlando last month.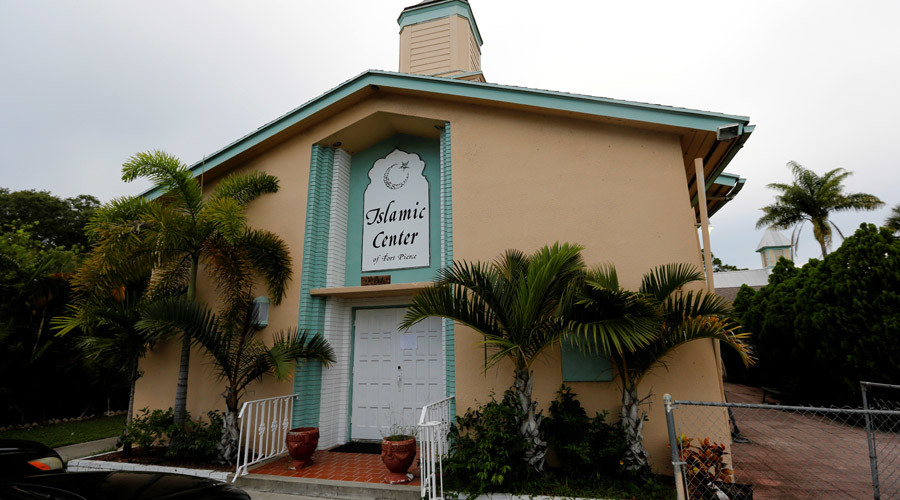 Abdul Rauf Khan, an employee of CAIR, says he witnessed the assailant spewing Islamophobic slurs at the victim, whom Khan did not know, before knocking out his teeth and likely breaking his jaw.
"He said, 'You Muslims need to go back to where you came from. He had been drinking. He was smelling bad. It was a vicious attack. He just started throwing punches," said Khan.
Police charged 25-year-old Taylor Anthony Mazzanti with felony battery before releasing him on $3,750 bail. St. Lucie County's sheriff's office has denied that the attack was prompted by religious or racial hatred, however.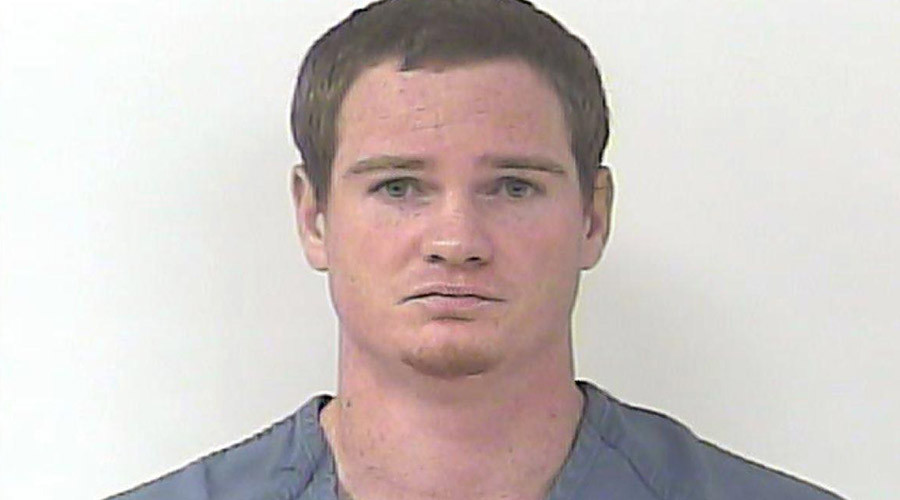 "Interviews by the deputies and supervisors on scene and a written witness statement completed by the victim do not indicate any racially-motivated comments were made by the suspect prior to, during or after the incident," said Sheriff Ken Mascara in a statement, noting that the original 911 call had been made to report suspicions of a car burglary.
The incident has been complicated by an ongoing war of words between county police and the local branch of CAIR, which has accused officials of failing to protect the mosque in the wake of the shooting. The rights group now plans to file a complaint with the US Department of Justice.
"This should not have happened. For over two weeks, we have been emphasizing that the community from the Islamic Center of Fort Pierce needs to be offered security from the sheriff's office. Unfortunately, our requests were repeatedly ignored," said Wilfredo Amr Ruiz, CAIR-Florida's communications director, following the attack.
St. Lucie police have dismissed the accusations of the mosque, which was also attended by Moner Mohammad Abu Salha, a US-born Islamist recruit who detonated himself in Syria in 2014.
"The untruthful rhetoric from the mosque and its spokesperson is doing nothing more than trying to bring empathy to their cause, which I hope our community recognizes. My office, including myself and our agency Chaplain, have repeatedly attempted to communicate with the mosque to explore options of working together and there has been no response," said Mascara.