12yo and 7yo sisters take grandma's car, police on high-speed chase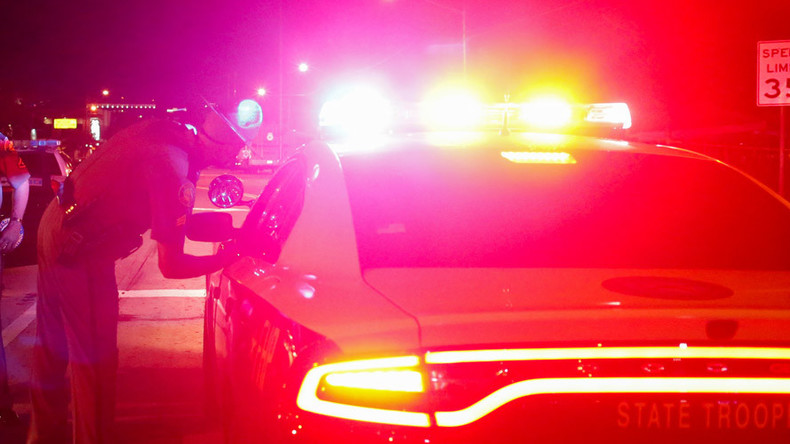 Police cars got up to 126 miles per hour in order to keep up with a 12-year-old driver who took her grandmother's car, along with her 7-year-old sister, on a joyride. The preteen girl reportedly was on her way to visit an 18-year-old boyfriend.
Initially reported as a kidnapping, the grandmother eventually had to pick up the 7-year-old about 40 miles away from home, while leaving the 12-year-old in police custody. The grandmother had awakened from a nap Thursday afternoon only to witness her Chevrolet Cruze being driven away from her home in New Caney, Texas.
The car was then identified by the Conroe Police Department around 5:30 p.m. some 20 miles away from the grandma's driveway, in the city of Conroe, according to KPRC. Then things got crazy.
The 12-year-old girl took off, leading city police and Montgomery County Sheriff's Office deputies on a high-speed chase westbound on State Highway 105. A witness told KPRC that their car's side-view mirror was knocked off by the budding carjacker, who then took the car and her little sister onto the highway's shoulder, heading into oncoming traffic.
The estimated 11-mile chase ended once OnStar, a subsidiary of General Motors, took control of the stolen vehicle and stalled it at Montgomery High School.
"I am amazed no one was killed or seriously injured," County Attorney JD Lambright told KTRK. "Of course the police car, being cautious, every time that it would come to an intersection, the police car slowing down drastically to make sure that he didn't or they didn't, a whole string of police cars didn't hit anyone. But I can't say the same thing about this 12-year-old driver."
Lambright, who watched the police dashcam footage, told the Houston Chronicle that police reached 126mph during the chase.
The 12-year-old now faces charges of evading arrest and theft of property over $30,000, a third-degree felony. Based on the preteen's actions, Lambright doubts she will be released from Montgomery County Juvenile Detention Center after she sees a judge on Tuesday.
Montgomery Police Chief James Napolitano confirmed to the New York Daily News that three cars were side-swiped and that upon the arrest of the girl, she told officers she was on her way to see her 18-year-old boyfriend.