Connecticut cops use Tasers more against Hispanics & blacks – report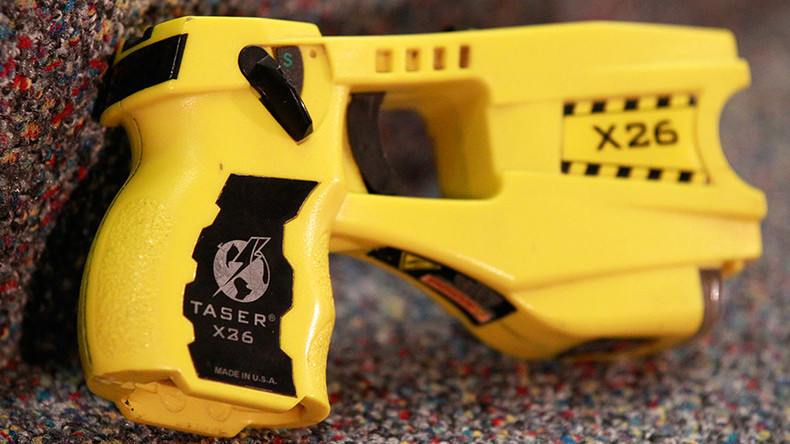 Police in Connecticut are using Tasers more often on unarmed men and minorities, a new report shows from the first US state to require all police departments to disclose the use of electric stun guns.
The small New England state, with a population of 3.59 million, passed a law in 2014 requiring police departments to provide records on the use of Tasers. Data from 2015 was compiled by the Institute for Municipal and Regional Policy (IMRP) at the Central Connecticut State University, and published in the final report on Thursday.
Police used Tasers in less than one-tenth of 1 percent (0.08 percent) out of approximately 100,000 arrests and 600,000 traffic stops in the state during 2015, the report shows. There were 650 incidents of "electronic defense weapons" (EDW) use, involving 610 people. Of those, 419 (69 percent) actually received an electric shock, while others were merely warned. There is no similar report on the use of lethal force.
Men accounted for 94 percent of people involved in Taser incidents, and more than half – 53 percent – of all people involved were minorities. Actual electric shock was used 60 percent of the time against white men, 66 percent of the time on Hispanic men, and 81 percent of the time on black men.
While white males involved in reported Taser incidents were about as likely to be warned as to be Tased, black and Hispanic males involved in Taser incidents were more likely to be Tased than to be warned, the report showed. Hispanic males were more likely to be shocked multiple times, while black males were less likely to be shocked more than once.
In most of the incidents, 83 percent to be precise, the people involved were unarmed. White males were somewhat more likely to be armed than minorities, at 19 percent – compared to 16 percent of Hispanic males and 12 percent of blacks.
Read more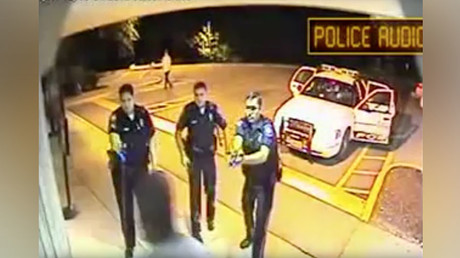 Of the nine people under the age of 18 who were Tased, seven were black. Five of the nine minors who were Tased were reported as "emotionally disturbed or suicidal," the report noted.
Nearly half of all persons involved in the reported Taser incidents (49 percent) were identified as "under the influence of alcohol/drugs" or "possibly intoxicated."
"Unfortunately, this report makes it clear that Connecticut has work to do to make sure that police use Tasers fairly, justly and wisely," David McGuire of the state American Civil Liberties Union (ACLU) said Thursday. "When someone is vulnerable and in crisis, police should be there to help, not hurt. Public safety, not subconscious or conscious biases, should determine whether and when police draw their Tasers."
Of the 18 people who died after being Tased by police in Connecticut since 2005, 12 were black or Hispanic, the state ACLU noted.
Police tend to see the electric shock devices as a potentially life-saving deterrent, however.
"Tasers I can honestly say have saved officers from injury," James Cetran, Wethersfield Police Chief and a vice-president of the Connecticut Police Chiefs Association, told AP. "They've saved some suspects from injuries. Probably a lot of suspects."
State authorities praised the report's release, saying that the information will help them fine-tune the policies on use of stun guns.
"You can expect the use of Tasers will change simply because law enforcement is aware this data is being collected and reported publicly," Michael Lawlor, Connecticut undersecretary for criminal justice policy and planning, told AP.
However, researchers at IMRP warned that this is just the first report on the use of Tasers in the state, and that the data collected "is not indicative of the entirety of required incident reporting" based on the law. While the information raises many questions, it "cannot be taken to conclusively establish what is happening with respect to all law enforcement Taser use in Connecticut. As such, this first year of Taser findings should be interpreted with caution," the report noted.