1 injured, 3 missing after freight trains collide in Texas (VIDEO)
Two freight trains have collided near the city of Panhandle, Texas. The wreckage is on fire, and a portion of the city was evacuated due to the heavy smoke. One person was injured, while rescue crews are looking for 3 more.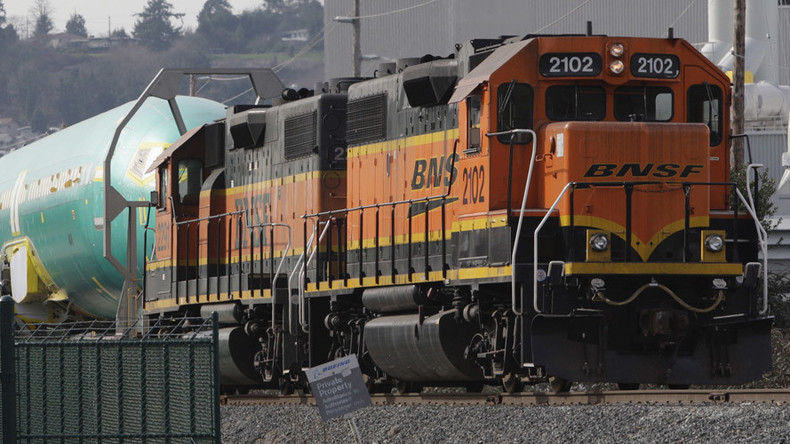 The collision took place Tuesday morning, about five miles (8 km) east of Panhandle, alongside US Highway 60 towards Amarillo.
Both trains were identified as belonging to BNSF, one of the largest freight railroads in North America and a subsidiary of Warren Buffett's Berkshire Hathaway Inc.
Little is known about the cause of the crash at this time. Unconfirmed reports say the collision was head-on.
Panhandle authorities have asked residents to reduce their water usage by turning off sprinklers, because the city's water supply is being depleted by firefighters at the collision site, KVII reported.
The east side of the city has been ordered to evacuate, because the shifting winds started blowing smoke towards the residential areas. It is unknown what cargo the trains were carrying, however.
Carson County officials are asking drivers to avoid the area, so the emergency crews can focus on rescue work. Police have complained that passing motorists are leaving their cars to take pictures of the accident, putting more people in danger, KCBD reported.
There were four employees on board the trains, BNSF spokesman Joe Faust confirmed. At least one person was injured, according to KFDA, and is reportedly in stable condition at Northwest Texas Hospital. Rescue crews are looking for the remaining three.
You can share this story on social media: