Edward Snowden's legal team to seek presidential pardon from Obama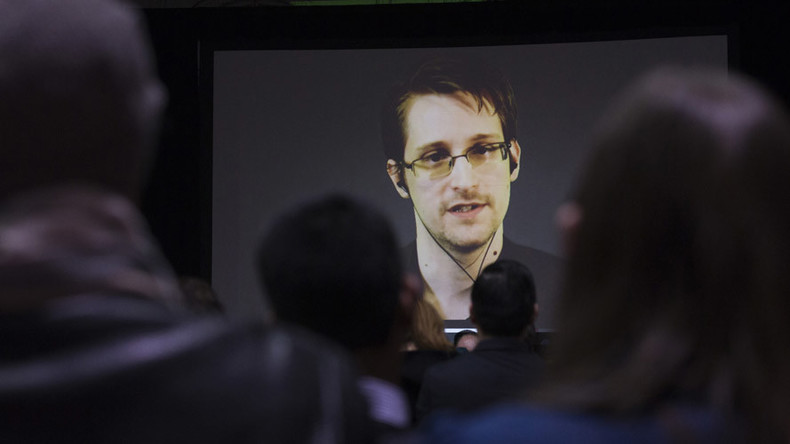 NSA whistleblower Edward Snowden's life in exile may not have to be a permanent solution. His lawyers are planning to raise the pressure on the US government to issue a presidential pardon. Snowden is currently hiding out in Russia.
"We're going to make a very strong case between now and the end of this administration that this is one of those rare cases for which the pardon power exists," Ben Wizner, Snowden's lawyer and head legal adviser, told New York magazine on Sunday. He believes there are greater chances for drawing attention to the issue in September, when Oliver Stone's biopic, Snowden, starring Joseph Gordon-Levitt, is slated for release.
"It's not for when somebody didn't break the law. It's for when they did and there are extraordinary reasons for not enforcing the law against the person," Wizner said.
President Barack Obama is considered to be Snowden's best hope, but the legal team are preparing for other outcomes, believing a pardon to be the least likely of options. "There is an element of absurdity to it," he tells the magazine. "More and more, we see the criticisms leveled toward this effort are really more about indignation than they are about concern for real harm."
Another would be to face a fair trial, Snowden says. In this case he is willing to answer for his crime of exposing the United States' worldwide data-mining initiative, PRISM. However, being tried under the Espionage Act doesn't provide one the right to argue their case in front of a jury.
"They want to throw somebody in prison for the rest of his life for what even people around the White House now are recognizing our country needed to talk about," he adds.
Despite the impossibility of Snowden arguing that he had been acting in the public's best interest when exposing the NSA, it was none other than former attorney general Eric Holder, who conceded in a CNN podcast that "Snowden actually performed a public service," while adding he went about it illegally and "harmed American interests."
The comments to New York were made in a conversation about the Snowbot – a sort of telepresence robot that costs a cool $14,000, but allows its user to swivel around a distant space on wheels and interact with those present by way of a computer screen, a technology also known as Beam Pro. Snowden has been making public appearances using the bot, most recently at the Tribeca Film Festival.
The thing looks barely human, standing slightly above five feet in height. It hangs around at the offices of the American Civil Liberties Union, until someone calls on it to do a public appearance.
Snowden continues to make his prognoses on the realities of privacy and encryption from the comfort of his Moscow apartment.
"I'm able to actually have influence on the issues that I care about, the same influence I didn't have when I was sitting at the NSA," he said. "There's always that initial friction, that moment where everybody's like, 'Wow, this is crazy,' but then it melts away. Regardless of the fact that the FBI has a field office in New York, I can be hanging out in New York museums."