Brain-eating amoeba causes closure of N. Carolina waterpark, after 18-yo girl dies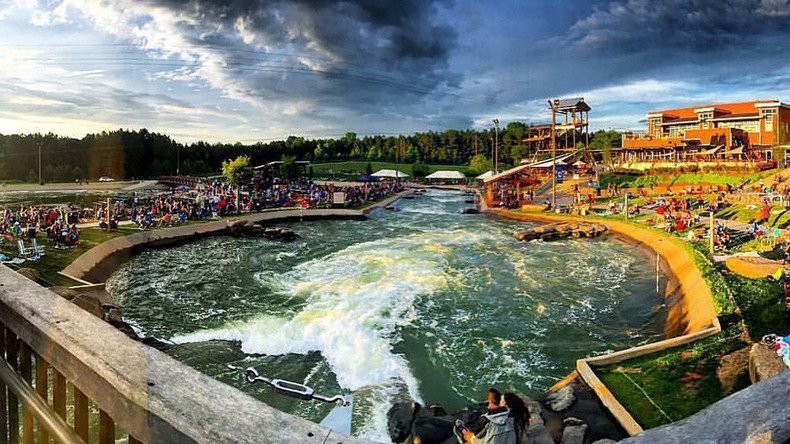 A North Carolina waterpark has closed after a teen girl was killed by a brain-eating amoeba. The 18-year-old got the death disease while taking part in a whitewater rafting.
Authorities said Lauren Seitz was exposed to the amoeba at the US National Whitewater Center (USNWC) when she was riding a raft that overturned.
"Initial test results found naegleria fowleri DNA was present in the whitewater system," the USNWC said in a statement.
The majority of 11 water samples turned out to have the amoeba in them, Mecklenburg County health director Marcus Plescia added at a press conference.
In another statement, the USNWC chief executive Jeffrey Wise expressed the company's "sincere condolences and sympathies to Lauren and her family."
The victim's father James Seltz sent a statement to NBC in Ohio, saying the 18-year-old was a talented musician and writer, as well as cared about nature.
"Our family is completely heartbroken and lost without Lauren," he said. "It is unacceptable that a person who loved nature so much, and was so passionate about environmental issues should be taken from us in this way."
The water in the center is disinfected with ultraviolet radiation, filtered and periodically given a dose of chlorine, with weekly tests conducted by a third-party laboratory. The lab, in its turn, said that "the levels of UV radiation disinfection utilized every day, continuously, at the center are sufficient to 'inactivate' the water-born amoeba in question to an effective level of 99.99%."
This type of amoeba is most frequently found in warm lakes, rivers and springs during the summer, and it can't cause illness if swallowed. However, it can lead to fatal infection if it is forced up the nose. The amoeba doesn't survive in saltwater.
READ MORE: Toxic lead water found at 3 state-run centers for disabled in Texas
Should the amoeba cause the infection, the disease can last up to nine days. Its symptoms may include headache, fever, vomiting, confusion, seizures, loss of balance and hallucination. Death follows in over 97 percent of the cases, according to the CDC [Centers for Disease Control and Prevention] data.
These infections are quite rare, though: over the last 53 years, 138 of them have been recorded in the US. Most deaths in recent years happened in Texas and Louisiana, southern US states where waters are warmer.
You can share this story on social media: