'No magic thing can reverse this': RT investigates water crisis aftermath in Flint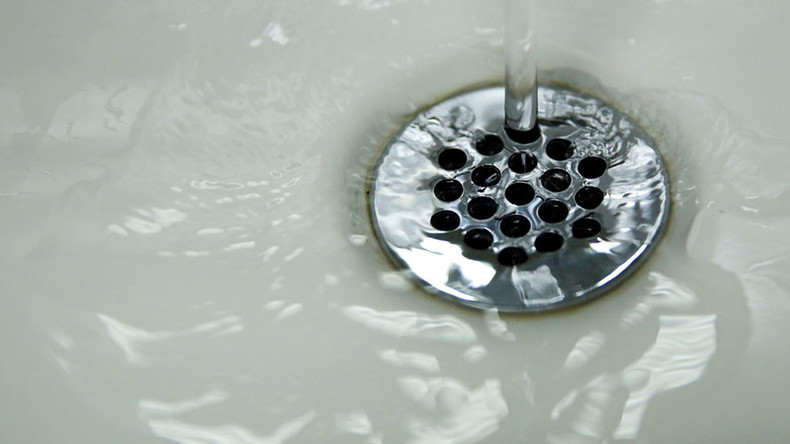 RT traveled to the site of the most avoidable public health emergency of the decade, interviewing those who defied authorities and spent their time and money to uncover the lead poisoning that has affected thousands of residents of Flint, Michigan.
"The water is not safe yet. And we are traumatized by the unknowns of tomorrow: what is this lead going to do for our community? What does it mean? Moms are coming to clinic, they just hear "brain damage" and "irreversible neurotoxin," Dr. Mona Hanna-Attisha told documentary-maker Miguel Francis-Santiago, when he visited the city earlier this year, to find out that while Flint may have left the headlines, the impact of years of errors and cover-ups has not been smoothed over.
"There is no treatment for lead, there is no lead pill, there is no lead antibiotic… There's not some magic thing that we can do to reverse this," said Hanna-Attisha.
A prominent pediatrician, Mona Hanna-Attisha personally undertook testing for blood lead levels in local children, following hundreds of complaints of fatigue, nausea and malaise resulting from drinking the discolored, often strange-smelling liquid that flowed from Flint's faucets after it changed its water source in 2014.
Hanna-Attisha noted that dangerous lead levels had doubled in just a matter of months, but her findings were disregarded by top local officials, who repeatedly claimed that the water was safe in public, even as they already noted concerns in private.
As her claims have been verified, her critics have been forced to apologize, while Hanna-Attisha's research has been published, and she has been awarded a PEN prize for speaking out.
Hanna-Attisha said she was doing her job, but Virginia Tech Engineering Professor, Marc Edwards, said he went "a bit crazy" – spending over $100,000 of his own money to conduct a study to definitively prove contamination after being dispatched to conduct a study in 2015.
Edwards correctly pinpointed the problem with the multi-million dollar filtration plant the local authorities began using just over two years, to save money by pumping and treating water from Flint River, instead of purchasing it from Lake Huron.
"If they had just followed the law, if they'd added a corrosion inhibitor, that switch to Flint River water would have actually saved money, none of these problems would have happened, you know. If they had just put that phosphate in the water, we wouldn't have had the pipe leaks, wouldn't have had the lead in water, wouldn't have had the legionella," said Edwards, referring to an outbreak of the disease that killed 10 people in the months while the plant was operational.
But Edwards reserves his harshest words for senior regional Environmental Protection Agency official Susan Hedman, who he says "incredibly" used her role to "cover up" the crisis, keeping Flint residents oblivious to the harm they were doing themselves, just as Edwards himself was going round houses and warning residents to avoid the water. Hedman has since resigned.
While many lives were saved through the intervention of several public crusaders, others were not.
Nakiya Wakes already suspected something was amiss when her two children's hair started falling out after being washed with local water, but pregnant with twins at the time, she did not know that worse was to come.
Late last year, she suffered two miscarriages, losing one child after the other.
"I feel like if they would've let the city of Flint know this, my babies would have been born on February 11 of 2016. Back in 2015 when I was coming home from the hospital I got a letter from the City of Flint saying that pregnant women and people 55 and over should not be drinking this water," she told Miguel-Santiago.
"So I got to thinking then, I just lost my babies, what is in the water? So... I immediately had my kids tested for lead, and they tested 5.0, they tested positive for high levels of lead. They can't tell me long-term what's going happen to my kids?"
The full documentary will be broadcast on RT on June 12, and every day until June 14 on RTD. It is also available online here.
You can share this story on social media: