Senate blocks one of 2 proposals on gun sales to people on terror lists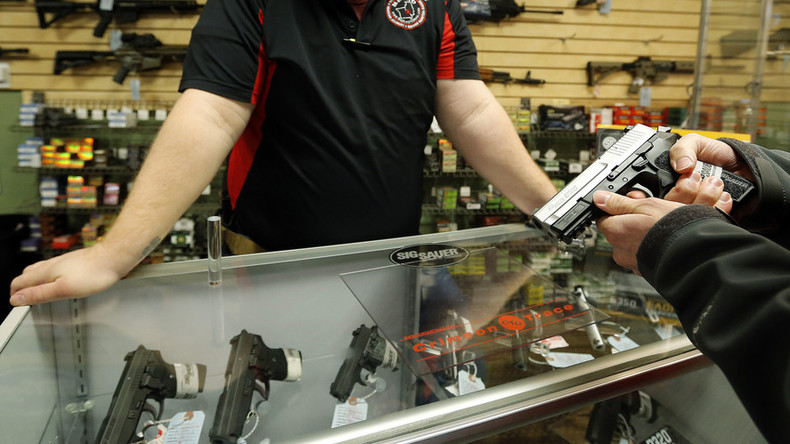 Two more Republican gun proposals foundered in the US Senate, right after House Democrats held a 24-hour sit-in demanding gun control votes. One measure was rejected outright, while another narrowly survived but failed to advance.
The Senate voted to "table" the amendment offered by Ron Johnson (R-Wisconsin) by a vote of 67-31, meaning it would not be considered as part of the appropriations bill currently under consideration. Earlier, the amendment proposed by Susan Collins (R-Maine) survived with a vote of 46-52.
Read more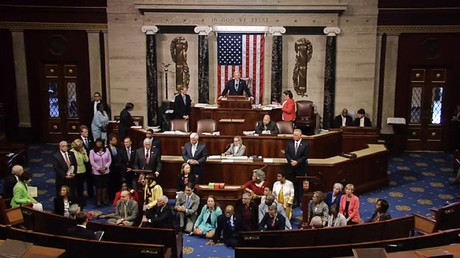 The Collins amendment would prohibit gun sales to individuals on two terrorist watch lists – including the No Fly List – and demand FBI notification if someone who recently appeared on another terrorism watch list buys a firearm. It also allows US citizens and permanent residents to appeal if their purchase is denied, and recoup their legal fees if they win.
Johnson's amendment was clarifying and reinforcing due process protections in the Collins proposal, and was largely based on the measure proposed earlier in the week by Sen. John Cornyn (R-Texas), according to The Hill.
While the Cornyn amendment had support from the National Rifle Association, the NRA has taken a hard line on opposing the measures proposed by Collins and Johnson.
Senate Majority Leader Mitch McConnell (R-Kentucky) had the choice of putting the amendments up for a procedural vote – giving them a chance to advance – but chose to schedule a vote to table them instead.
All 46 Senators who voted to table the Collins proposal were Republicans. Though it survived the vote, there are no guarantees it will get another shot.
"Senator McConnell kept his promise to me that I would get a vote," Collins said Thursday.