50-story Dallas skyscraper evacuated after hoax bomb threat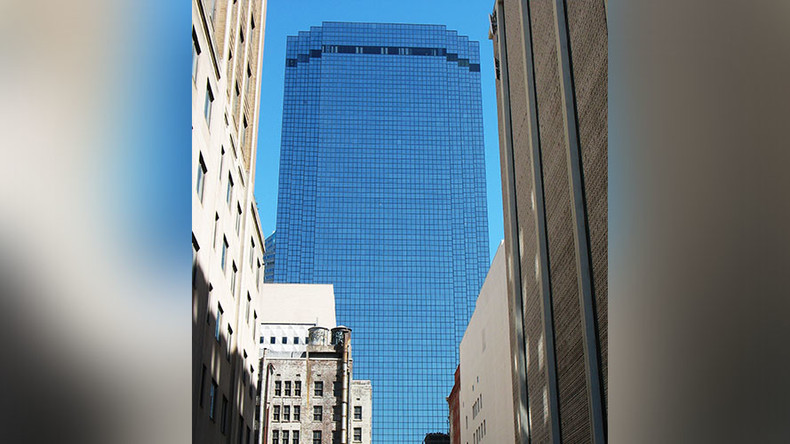 People were evacuated from the 50-story Thanksgiving Tower in Dallas, Texas following a bomb threat Wednesday afternoon, according to Dallas Fire-Rescue. People were instructed to use the stairs to exit the building. The threat was a hoax, police said.
Streets in downtown Dallas have been closed as a precaution.
The source of the bomb threat was not immediately disclosed, but police later said that it was a hoax, the Dallas Morning News reported. The investigation is ongoing.
The alarm happened when a person working in the skyscraper told police a client had become upset during a phone call, quoted the address of the Thanksgiving Tower, and threatened to blow up the building.
The bomb threat brought out police, K-9 units, fire crews and other first responders, shutting down parts of downtown Dallas during rush hour.
The mixed-use residential and office building is owned by Woods Capital, a US-focused real estate company.