No bots about it: Using scalping bots can result in year in jail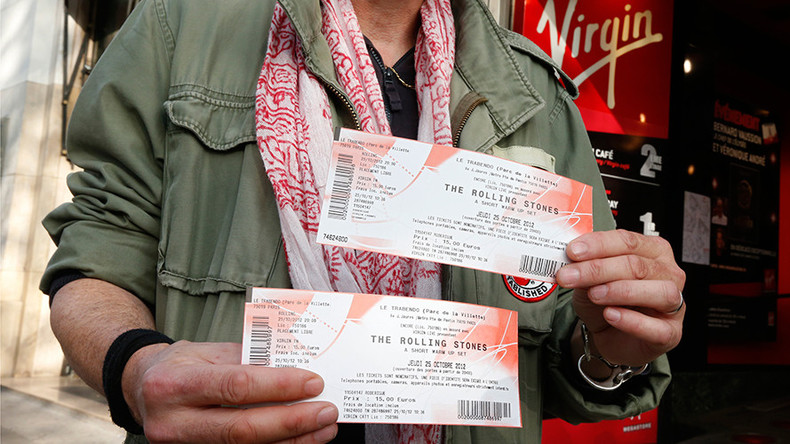 Scalpers are as much a part of the concert-going experience as long bathroom lines and paying $8 for a bottle of water, but digital scalping through the use of bots to buy up massive amounts of tickets is now a criminal offense in New York.
Everyone has been there, waiting for the moment tickets to a concert or play go on sale online, furiously refreshing the screen, only to have the tickets be sold out before hitting the purchase button is humanly possible. Well, cyber scalpers can be thanked for that.
On Friday, the New York State Assembly passed measures to criminalize ticket bots, autonomous networking programs that hoard supplies while boosting demand for admittances.
Assembly member Margaret Markey (D-Queens) explained the call to increase punishments on cyber scalpers in a press release, saying, "By criminalizing this unfair practice, we can help make sure that New York's concert venues and sports parks can be appreciated by all."
One example was a U2 concert at Madison Square Garden last year, where bots were used to purchase 1,012 tickets in under a minute, Engadget reported.
This kind of scalping has always been illegal, but punishable only with fines. Given that some scalpers pocketed $240,000 a week by reselling tickets to the musical 'Hamilton' for up to $2,000, the fines were probably little more than the cost of doing business.
Under the new classification, using bots to purchase tickets can result in a $1,000 fine and a year in prison.
This could be the beginning of the end for scalpers as they currently exist. New York Attorney General Eric T. Schneiderman has singled out ticketing agencies for tacking on egregious fees to ticket prices, sometimes of over 20 percent. In addition, he targeted "event insiders," such as artists who can reserve over half of the tickets for themselves.