3 NYPD commanders, including deputy chief, arrested on corruption charges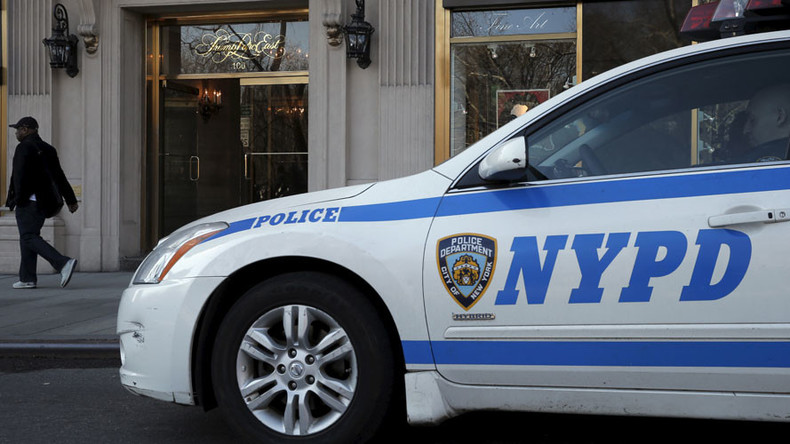 Three ranking officials with the New York Police Department have been arrested and charged with violating federal corruption rules, as part of a federal investigations of Mayor Bill de Blasio's campaign fundraising.
Deputy Chief Michael J. Harrington, Deputy Inspector James M. Grant, and former Sergeant David Villanueva, all of the NYPD, were arrested early Monday and are expected to appear Monday afternoon in a Manhattan federal court. Also charged was Jeremiah Reichberg, a Brooklyn businessman and donor to Mayor de Blasio, according to court papers. The charges in the case include bribery, honest services wire fraud, and conspiracy.
Harrington and Grant allegedly accepted bribes, including a 2013 trip to Las Vegas for Super Bowl weekend while accompanied by a prostitute and other "prime seats to sporting events," as well as meals and free domestic and overseas trips, according to court documents.
Reichberg and an unidentified "confidential informant" are accused of supplying Harrington and Grant with improper gifts. The informant was identified in one report as Jona S. Rechnitz, who recently pleaded guilty to corruption charges and then offered information to federal law enforcement, according to the New York Times.
Reichberg and Rechnitz were on the mayor's inauguration team, according to previous reports that implicated Grant in a cash-for-favors scheme.
Sgt. Villanueva, formerly of the NYPD Licensing Division, was charged in a separate bribery scheme involving the facilitation of firearm-license applications, according to court documents. Alex Lichtenstein was also charged for working with Villanueva to expedite gun licenses.
In a third set of court papers, NYPD Officer Richard Ochetal, also of the licensing division, was charged with accepting bribes to expedite applications, according to court papers. There was no indication that charges against Ochetal and Villanueva were connected.
The charges stem from one of six ongoing federal probes involving donors to Mayor de Blasio, though the mayor was not implicated in the charges levied Monday, the Times reported. The investigations have resulted in disciplinary measures against almost a dozen top police officials.
NYPD Commissioner William J. Bratton and Preet Bharara, United States Attorney for the Southern District of New York, officially announced the charges at a press conference on Monday.
"We will refrain from commenting until an official announcement has been made," the NYPD told Newsday.
Previous wiretaps of the phones of Reichberg and Rechnitz allegedly uncovered dealings with several NYPD cops, which soon led the feds to then-NYPD Chief of Department Philip Banks and corrections union president Norman Seabrook. On June 8, Seabrook and Murray Huberfeld, a hedge fund financier, were charged with honest services fraud and conspiracy. Banks has denied any wrongdoing.
You can share this story on social media: