'American ISIS fighter' releases video praising Orlando shootings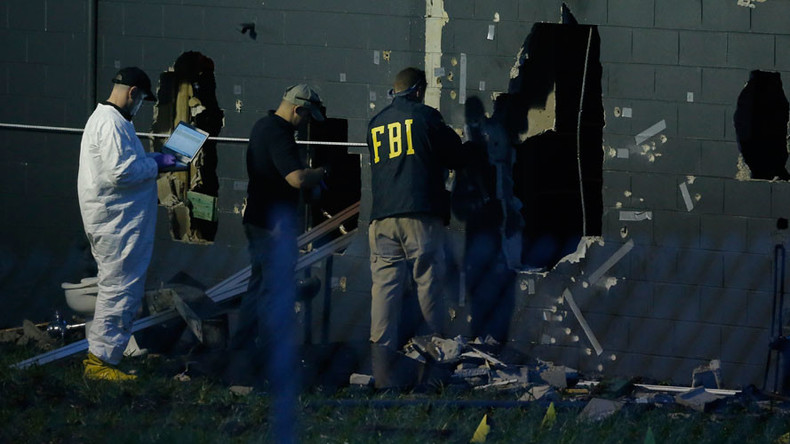 A man identified as an American Islamic State fighter has released a chilling video praising the Orlando nightclub shooting that took place a week ago. A total of 49 lives were claimed, making it the deadliest American mass shooting.
The shooting was carried out by supposed Islamic State (IS, formerly ISIS/ISIL) sympathizer Omar Mateen, a US citizen of Afghan descent. Government agencies still say there is no proof that Islamic State was behind the attack or helped organize it.
However, in the new video, Abu Ismail Amriki, alleged to be an IS fighter of American citizenship, praises Mateen as a devout Muslim "truthful to his lord."
READ MORE: UN rights chief calls for more US gun control in wake of Orlando massacre
The video was posted by SITE, a counter-terrorism NGO, and shows Mateen being lauded as an executioner through whom "Allah punished his enemies."
Amriki – or 'the American' – speaks in English and appears in military fatigues with a desert background behind him, a rifle in his hand and Arabic music playing. Joining Amriki in the video are IS members of French, Russian, Uzbek and Indonesian backgrounds, according to SITE.
Read more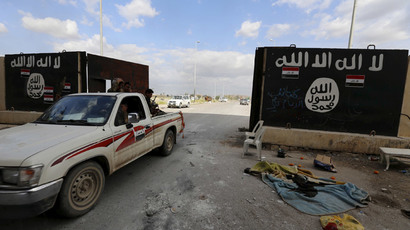 Aside from praising the Orlando shooting, Amriki refers to a "surprise" operation at the Euro 2016 football tournament – currently underway in France – according to NBC.
The video was released by the IS branch in western Iraq, the body says.
At one point the alleged terrorist uses the slogan, "You are not held responsible except for yourself," with images of President Barack Obama and Omar Mateen opposing each other, and photos of the Orlando murders pictured in the middle.
Amriki also goes into a speech about how IS is greater than just "a small group of Mujahideen" from Iraq, Syria, Libya and other places. He finishes by saying that "America" is at war with all Muslims.
IS has been urging Muslims to carry out US and Europe-based attacks for some time, with a fresh warning from the terrorist group's spokesman on May 21 promising "the month of conquest and jihad." With June being the holy month of Ramadan, authorities are urging particular caution.