Chicago man captures own shooting on Facebook live (GRAPHIC VIDEO)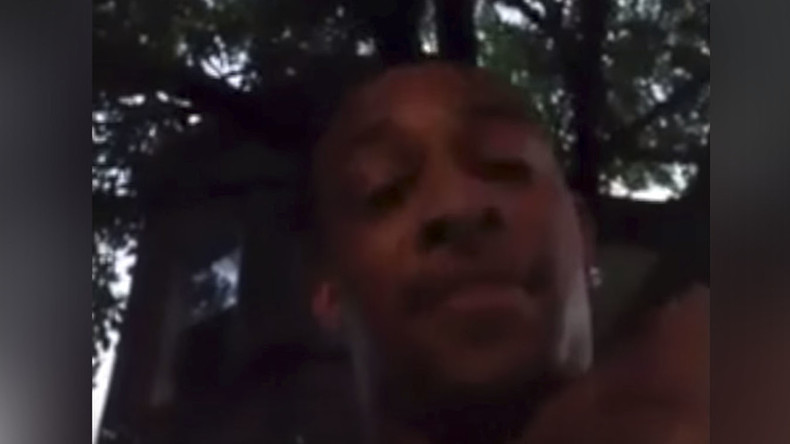 The fatal shooting of a 28-year-old Chicago man was caught on video that was being live-streamed on Facebook. Police are using the video to investigate the slaying.
Antonio Perkins was shot Wednesday evening in the Lawndale neighborhood of west Chicago. Perkins was identified as the man who streamed a video of a gathering with friends in front of a home on Facebook Live, before shots were fired. Perkins was rushed to a nearby hospital where he was pronounced dead shortly after arrival, according to the Cook County Medical Examiner's Office.
(WARNING: GRAPHIC VIDEO)
The video shows Perkins talking, while several others can be heard in the background. Around six minutes into the video, Perkins goes silent and looks looks around, before saying "Boy, stop it." Then two shots can be heard.
The phone is dropped as Perkins falters, then at least four additional shots are fired. The camera is raised once more before falling again. Voices can be heard in the background, some screaming for police assistance.
One man can be heard asking where Perkins was shot and whether he should be rolled over. Another said Perkins was bleeding from the nose and mouth.
"He's choking on his blood," a woman said.
As onlookers debated whether to roll Perkins over, the camera went dark. The shooting victim was taken to Mount Sinai Hospital, where he was pronounced dead at 9:07 p.m. local time.
READ MORE: Facebook Live goes wrong: Man films his own shooting in Chicago
The video of the shooting has been viewed more than 1 million times on Facebook. It is the second such video this year; in April, another Chicago man was shot during a Facebook Live stream.
Chicago police said they are aware of the video and are using it to investigate the shooting, the Chicago Tribune reported.
Shootings in Chicago this year are occurring at a pace not seen since the 1990s. As of June 17, there have been 1,709 shooting victims — both wounded and killed — in Chicago thus far in 2016, according to the Tribune. Homicides in the city were up 71 percent — from 79 to 135 — in the first three months of 2016 compared to the same time period in 2015.