Fastest pace in decades: 1,000 victims suffer from Chicago shootings in 2016, and counting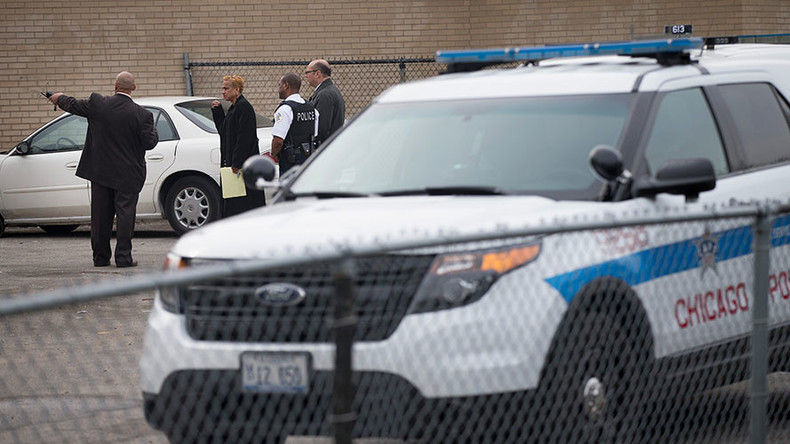 Shootings in Chicago are taking place at the highest rate since the 1990s, with more than 1,000 people injured or killed by gunfire as of this week.
Thirteen people were shot in just over 14 hours on Wednesday, pushing the number of shootings in the city past the 1,000 mark, according to data being monitored by the Chicago Tribune. That is up dramatically from last year, when the number of shooting victims stood at 600 on April 21, which itself was up from the year before, when 483 people had been shot by this time.
As the number of shootings rise, so do the number of homicides. According to police reports, a total of 161 people had been killed in the Windy City as of April 17 of this year, up 64 percent compared to last year.
The news comes just a few weeks after Chicago police said that the murder rate had skyrocketed by 72 percent during the first three months of this year, in which there were 141 homicides, USA Today reported. Shootings shot up by more than 88 percent in the same timeframe.
Through the first three months of last year, there were 82 murders.
Earlier in April, police said that most of the violence is concentrated in parts of Chicago's South and West sides, and that gang violence is primarily to blame.
In recent years, Chicago typically hasn't passed the 1,000 mark until June. So far in 2016, the number of shooting victims is about 66 percent higher than it was at this time in 2015.
A 16-year-old boy who was shot in the knee became the 1,000th shooting victim of the year, the Chicago Tribune reported. During a 14-hour timespan that saw 13 shot, a four-year-old was struck in the foot while walking outside with his mother.
"We have a level of shootings and gun violence that's unacceptable and must come to an end," Mayor Rahm Emanuel said in March, according to USA Today. "It means we have to have a leadership and lead from the front and get not only our officers' morale level up but our violence level down."
Notably, the number of murders dropped in March compared to the first two months of 2016, even though it was up year-to-year. The number of homicides rose by 75 percent in January, 126 percent in February, and 29 percent in March.
Over the first two months of 2016, police said that officers had been conducting fewer investigative stops as a result of an agreement the department entered into with the American Civil Liberties Union, according to USA Today. The ACLU found in a study that police disproportionally targeted minorities with their stop-and-frisk policy, with black residents accounting for 72 percent of the stops. The agreement required police to fill out contact cards every time they stopped an individual, but many officers complained that the process took too much time.
New card forms were created in March, and police say gun arrests have gone up as a result.
Chicago police have faced criticism for policies that critics say unfairly target minority communities. Meanwhile, protests shook the city when law enforcement dragged their feet for a year before releasing a video showing officers shooting a young black teenager 16 times.
While much of the focus has been on police reform, some civil rights leaders are also trying to draw attention to the city's massive crime problem, and to potential solutions. On Monday, the Reverend Jesse Jackson called on President Barack Obama to visit Chicago's high crime neighborhoods to address the situation.
"This rises to the level of intervention. [President Obama] came and spoke to police chiefs a few months ago," Jackson said, according to the Chicago Sun-Times. "I'm urging him to come to Englewood or Roseland or Lawndale, the scene of the crime because we need more than just the absence of police crime."
Jackson said there needs to be better urban planning to counteract a surge of young people becoming involved in crime, including programs to improve communities, expand job opportunities, and provide training.
You can share this story on social media: