Domestic abuse victim awarded $21 million in landmark lawsuit
Published time: 17 Jun, 2016 01:44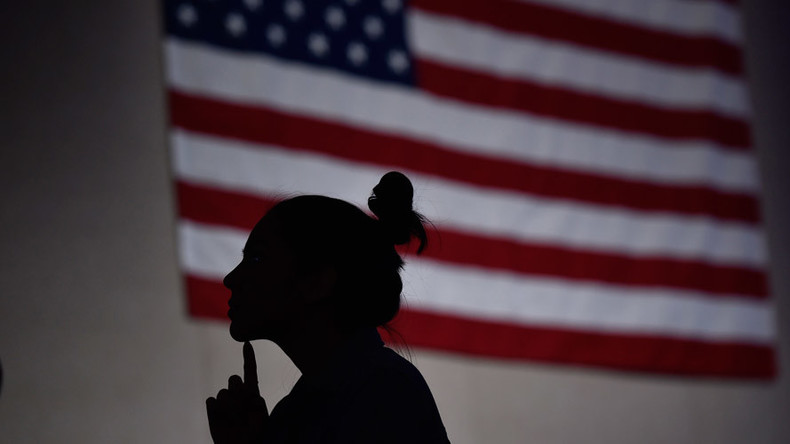 Jennifer Kershaw had hoped the judicial system would punish her abusive ex-husband, but he spent only two days in jail and two years on probation despite being found guilty of domestic assault. So Kershaw decided to hit him where it hurts: his wallet.
In 2014, Jennifer Kershaw filed a civil lawsuit against Jerry Bailey, her ex-husband. Although she had pursued legal action against him in the past, little had come of it. Consequently, she pursued what is believed to be one of the first civil lawsuits brought against an abusive spouse.
"The attitudes are still behind the times, which I think is why we really haven't seen a case like this," Michael King, her attorney, told the Washington Post.
King may have taken a risk by pursuing Kershaw's case. She told the Columbus Dispatch that she "probably called 50 lawyers," but King was the only one willing to pursue a spouse-against-spouse civil action. And he is probably glad that he was, because on Wednesday, Common Pleas Judge Julie Lynch ruled that Kershaw was entitled to a $21 million in punitive damages, although her actual award will be closer to $3.5 million due to Ohio's legal limits.
Three years ago, Kershaw was a different person. The first-grade teacher, then married and known as Jennifer Bailey, was sent to an Ohio hospital on August 31, 2013 with a broken cheekbone, a swollen eye, and cuts and bruises, after being attacked by her husband.
She initially told authorities that she did not want to press charges.
"I think, looking back now, I was just a typical battered woman trying to protect my husband," Kershaw told the Columbus Dispatch last year.
Prior to the assault, she was concerned about her husband's temper, which he exhibited by throwing things and breaking houseware, among other behavior. However, after returning late from a festival, she realized that Bailey's anger was different this time.
"He stood up very quickly," she told the Dispatch. "The shove was in a way that I knew I was in danger."
She attempted to flee the home, but he blocked her way and took her keys as well as her cellphone. When she tried to leave through the garage, "he pulled me back in and put me in a headlock. He started punching me over and over again. I heard a crunch."
He insisted that she pray with him after the incident, telling her that he would let her go if she did. Even though she did as she was told, he would still not let her leave. She eventually escaped through a sliding-glass door and ran to a neighbor's house.
The beating left her with so much emotional trauma that she moved in with relatives rather than return home and had to seek counseling. She also had medical bills following her stay at the hospital.
She first sought justice in a criminal court. Although Bailey was found guilty of misdemeanor domestic violence and sentenced to 180 days in jail, a $100 fine, and two years' probation, 178 days of his sentence was suspended, according to court documents.
The ensuing legal journey was difficult for Kershaw, she told the Disptach.
"It's brought back a lot of dark times that I tried to grow away from," she said. "But I really believe that it's going to be healing for me, and this is for all women who have been abused in some way. There is such a bigger picture."
Jerry Bailey did not show up at court or send an attorney to represent him.