Pick for Hillary? Clinton says Elizabeth Warren is "qualified" to be VP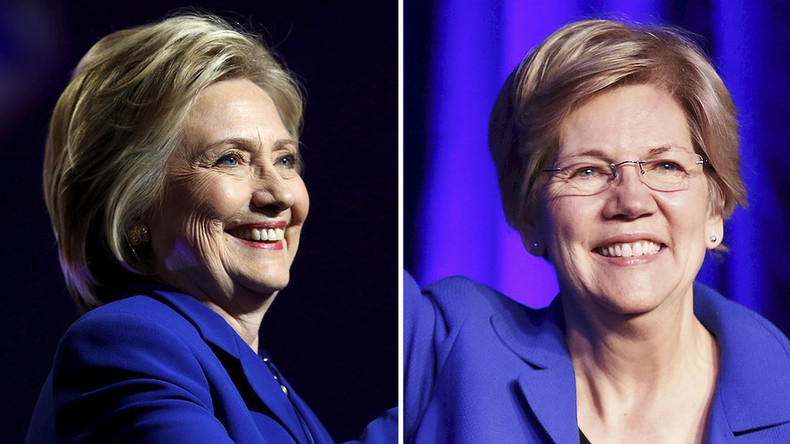 Presumptive democratic nominee Hillary Clinton said that Senator Elizabeth Warren, a progressive darling, would be "eminently qualified" for the role. A Clinton surrogate, however, had other things to say on the matter.
Clinton said in a Thursday interview with Politico that she has "the highest regard" for Warren, a Democratic senator from Massachusetts.
"I think she is an incredible public servant, eminently qualified for any role," Clinton told the site. "I look forward to working with her on behalf of not only the campaign and her very effective critique of Trump, but also on the issues that she and I both care about."
Many believe that bringing on a progressive icon, whom many wanted to have a presidential bid of her own, could retain bring some on the Bernie Sanders wing of the party over to Clinton's side.
Warren endorsed Clinton on Thursday and met with the former secretary of state on Friday, stoking speculation about the possibility that the two could run together on a historic all-female ticket.
"I am ready to get in this fight and work my heart out for Hillary Clinton to become the next president of the United States and to make sure that Donald Trump never gets anyplace close to the White House," the Massachusetts senator told MSNBC's Rachel Maddow.
Warren joined Clinton in jabbing at Trump on Monday, backing up the candidate when she told her republican rival to delete his Twitter account.
While many in Washington, such as Minority Leader Harry Reid (D-Nevada), are pushing for a Clinton-Warren ticket, Hillary's own campaign surrogate said that he doesn't think that Warren has the qualifications to be Vice President.
"I think Elizabeth Warren is a wonderful, bright, passionate person, but with no experience in foreign affairs, and not in any way, shape, or form ready to be commander-in-chief," Pennsylvania Governor Ed Rendell told radio Philadelphia radio host Rich Zeoli.
In an apparent attempt to walk back his potentially damaging comment, Rendell called in later and explained that Warren would have the same shortcomings that he would have.
"I mean, let's assume someone said, consider Gov. Rendell for vice president," he said. "I have no experience militarily, no experience in foreign affairs, and would be a difficult choice because if anything happened in week one and I became president, I would be lost. I think Elizabeth Warren, four years from now, would be a great choice to be on the ticket."
Donald Trump said on Friday, however, that he does hope that Clinton chooses Warren.
Pocahontas is at it again! Goofy Elizabeth Warren, one of the least productive U.S. Senators, has a nasty mouth. Hope she is V.P. choice.

— Donald J. Trump (@realDonaldTrump) June 10, 2016