Bernie Sanders holds rally in Washington, DC ahead of primary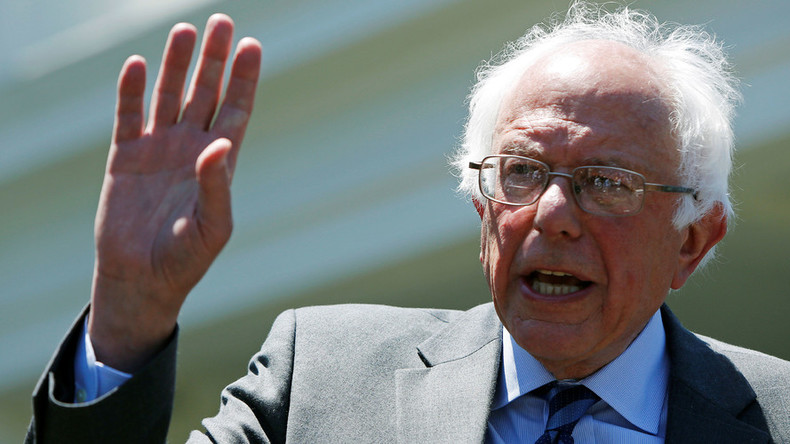 Bernie Sanders is holding one of his final rallies of the presidential primary in Washington, DC, as Democrats consolidate their support around Hillary Clinton, the presumptive nominee. The Sanders campaign previewed the event as "a conversation."
Read more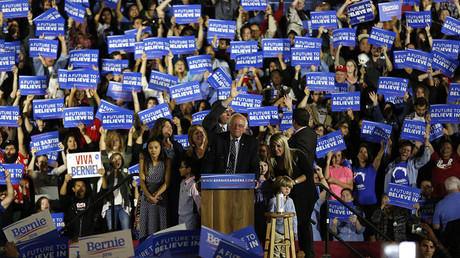 From the parking lot of Robert F. Kennedy Memorial Stadium in Southeast Washington, DC on Thursday, the Vermont senator "will be holding a conversation about the issues that matter to him," the Sanders campaign said on its website, mentioning free college, money in politics, climate change "and much more."
The event follows Sanders' Oval Office meeting with President Obama Thursday morning, which lasted over an hour. Afterward, Obama endorsed his former Secretary of State Clinton for the Democratic nomination.
For the first time, Sanders explicitly said he would soon meet with Clinton to "work together to defeat Donald Trump," despite his campaign continuing through the Washington, DC primary on June 14.
As crowds gathered for the event scheduled to begin at 7:00 pm EST, RT reporter Manila Chan captured hundreds of those closest to the stage.
RT reporter Caleb T. Maupin also noticed a sole Clinton supporter making his voice heard.
Sanders supporters welcomed the presidential candidate with chants of "thank you, Bernie."
Upon hitting one of his top familiar campaign issues – income disparity – , the self-avowed democratic socialist moved on to issues of criminal justice.
"Every person here and every person in this country," Sanders said, "should be embarrassed by the fact that we have more people in jail than anyone else on earth."
"It is time for us to demilitarize local police departments," he said, adding that privatization of prisons must end and the War on Drugs must be reformed.
Addressing the pharmaceutical industry and the opioid addiction crisis, Sanders urged for a "revolution" in mental health treatment.
Sanders also voiced his views on unemployment, advocating for a massive government jobs program that would modernize the country's infrastructure and bring manufacturing back from overseas.