'Thank you Bernie': Gratitude and grief as Sanders vows to keep fighting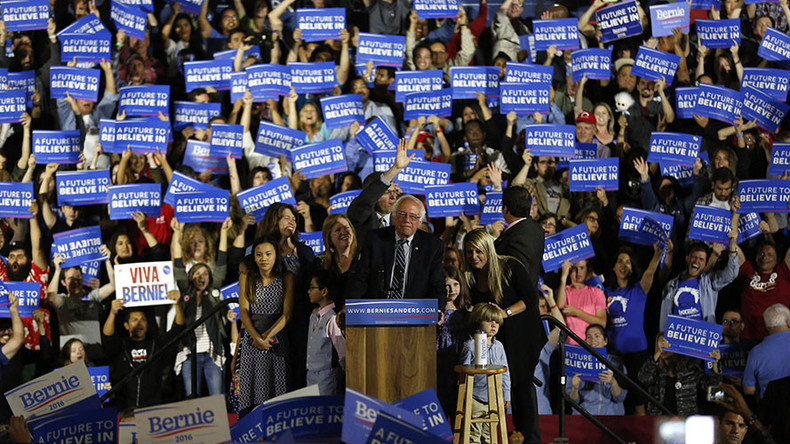 Though Bernie Sanders did not manage to overtake Hillary Clinton in the Democratic primaries, the Vermont senator intends to keep fighting for the nomination. His supporters poured out their appreciation on Twitter, using the hashtag #ThankYouBernie.
Tuesday's primaries in California, New Jersey, New Mexico, Montana and the Dakotas were seen as a make-or-break point for Sanders, who was hoping to overtake Clinton's lead in pledged delegates in hope of the "superdelegates" – part officials and office-holders who don't officially vote until the convention – defecting to his camp.
With the news media already proclaiming Clinton as the winner, Sanders gave a passionate speech to thousands of supporters in Santa Monica, California, vowing to take the fight to the Democratic convention in Philadelphia in July.
By Wednesday morning, #ThankYouBernie was trending on Twitter, as die-hard Sanders backers coped with what seemed to be the victory of the party establishment over the grassroots.
You can share this story on social media: