'Frightening': 2 in 5 US unemployed have stopped looking for work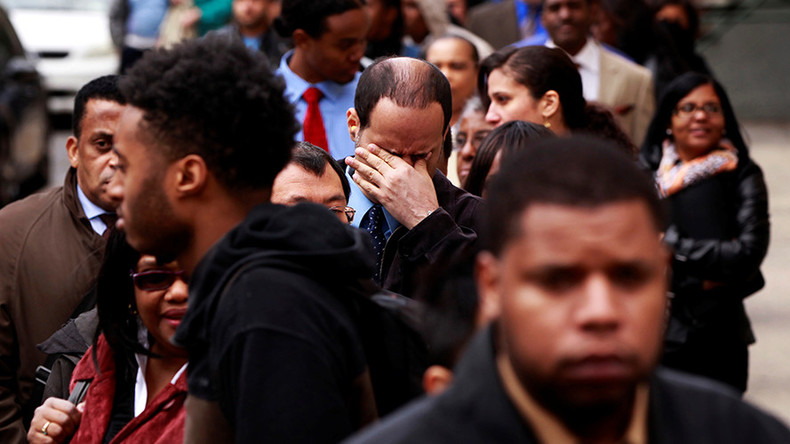 Almost half of unemployed Americans are no longer looking for work, and the numbers are even grimmer for those who have been out of the workforce for a longer period of time.
A new Harris Poll released Thursday found that 43 percent of Americans without jobs have given up looking for employment. And for those who have been out of the workforce for at least two years, a startling 59 percent stopped looking for work. More than half – 51 percent – haven't had a job interview since 2014.
Read more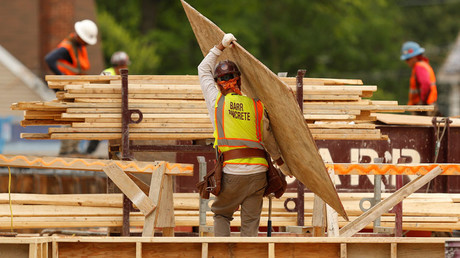 Eighty-three percent of those interviewed in the poll, which was released in conjunction with job placement firm Express Employment Professionals, said that they believed the US economic system benefits the rich.
"This is a tale of two economies," Bob Funk, CEO of Express, said in a statement.
"It's frightening to see this many people who could work say they have given up," Funk continued. "The country can't afford to let this many people fall behind. We clearly also need to equip people with the skills required for the jobs that are available."
Unemployed Americans spend an average of just 11.7 hours a week looking for work, the poll found. Two thirds of the jobless do not apply for minimum-wage jobs because the pay is too low.
Another finding was that there's no clearly favored candidate in the presidential race among the unemployed, with 27 percent supporting Democratic nominee Hillary Clinton, and 23 percent supporting Republican pick Donald Trump.
The results provide a sobering counterpoint to the bright picture painted by a recent Department of Labor report that found that the US unemployment rate has dropped to only 4.7 percent, the lowest level since 2007. But this measure of unemployment specifically excludes those who are not looking for work; the number of Americans the government considers "not in the labor force," and therefore not technically unemployed, grew to a record 94.7 million.
After a strong showing throughout 2015, when an average of 200,000 jobs were created every month, job growth has begun to stagnate. Companies only added 38,000 jobs in May, the weakest showing since September 2010, according to the Department of Labor.
The Harris/Express survey was conducted between May 5 and 16, and polled 1,513 jobless people in the US.