FBI increase use of anti-ISIS undercover agents, sting operations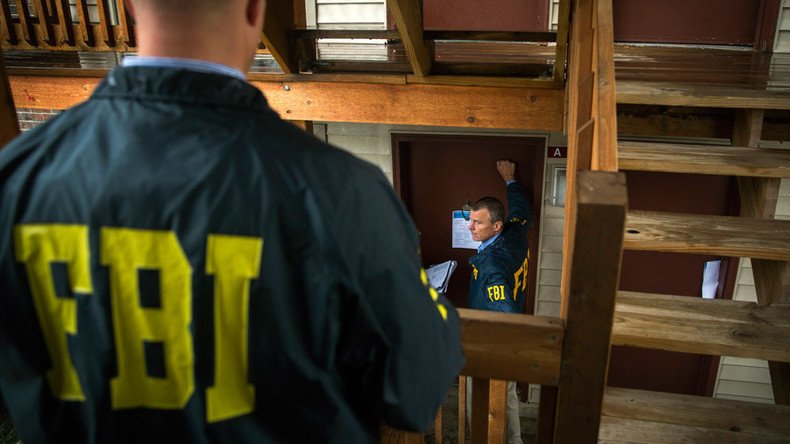 Sending someone undercover was once a last resort for the FBI – despite popular law dramas where it seems to happen every few weeks. But the FBI's use of undercover agents in the fight against Islamic State has some questioning its legality.
The Federal Bureau of Investigation (FBI) has significantly increased its use of agents and informants in terrorism cases according to a report from the New York Times. In fact, the FBI uses it so intensively that it is used in about two out of three prosecutions related to suspects believed to be supporting the Islamic State (IS, formerly ISIS/ISIL).
When agents and informants go undercover, they pose as anything from weapons and arms dealers to jihadists or just friends on social media. However, defense lawyers, civil right activists and Muslim leaders have all compared the tactics used by the FBI to entrapment.
"They're manufacturing terrorism cases," Michael German, a former undercover agent with the FBI and national security law researcher at New York University's Brennan Center for Justice, told the New York Times, adding: "These people are five steps away from being a danger to the United States."
For example, Emanuel Lutchman of Rochester, New York, was arrested in relation to a plot to abduct and kill the patrons at a Rochester bar on New Year's Eve. His grandmother, Beverley Carridice-Henry, told the Democrat and Chronicle that Lutchman had suffered from mental illness and was sent to prison when he was 16 years old. While there, he converted to Islam to gain protection after another inmate attempted to rape him.
Carridice-Henry told the Democrat and Chronicle that he had been hospitalized at least three times for suicide attempts and that his difficulties with mental health made him vulnerable to coercion, saying: "I'm not going to say he's a saint, but the thing about him is, he'd meet somebody and they were automatically his friend," adding, "And I told him, 'Not everyone you meet is your friend.' But to him they were."
She explained her frustration with the sting operation involving her allegedly homeless grandson, saying: "They sent this guy to befriend him and set him up in a sting. How is that right? For the federal government to set up youths that they know are vulnerable?... He didn't have money to buy Pampers for his son. How would he find money to go buy these [weapons]?"
The New York Times explained that the informant provided Lutchman with the $40 necessary to purchase the materials he needed for his plot from Wal-Mart.
Karen J. Greenberg, the director of the Center on National Security at Fordham University, told the New York Times that these tactics may not be giving the FBI the results they want. "I think the FBI is really going down the wrong path with a lot of these ISIS cases."
The FBI has defending its methodology, saying that the warrantless use of undercover operatives and informants is justified by the accelerated timeline that causes Islamic State loyalists to attack as soon as days or weeks after their radicalization. Michael B. Steinbach, who leads the FBI's national security branch, told The New York Times: "We're not going to wait for the person to mobilize on his own timeline," adding that the FBI cannot "just sit and wait knowing the individual is actively plotting."
The FBI claims its agents go to great lengths to avoid entrapment by asking the subject of their stings to confirm their intent multiple times. In the case of James Gonzalo Medina, a convert also known as James Muhammad, he had initially attempted to distance himself from a plot to attack a synagogue.
When Medina, 40, pointed out a "David's triangle star" outside of a synagogue, an FBI informant suggested that he attack the temple during a Jewish holiday. Medina responded to this suggestion, saying: "Now that'll be a good day to go and bomb them."
The informant introduced him to a person that was said to have experience with explosives. Unbeknownst to Medina, he was an undercover FBI agent. The agent told Medina: "You need to be sure, brother," and even said: "You know you don't have to do any of this."
These dubious tactics have lead judges to consider whether what the FBI is doing is entrapment. In 2011, Judge Colleen McMahon, of the US District Court in Manhattan, said that a case involving four men was potentially crossing the line, saying: "I believe beyond a shadow of a doubt that there would have been no crime here, except the government instigated it, planned it and brought it to fruition."
However, Judge McMahon upheld the charges.
You can share this story on social media: