Sanders hopes for California win to stop 'bigot' Trump, as White House said to back Clinton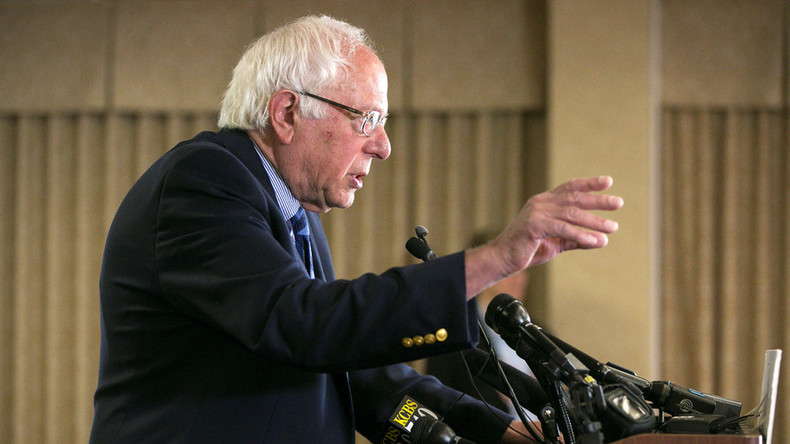 Bernie Sanders is not conceding the race to Hillary Clinton, arguing on the eve of the California Democratic primary that polls show him winning over "bigoted" Donald Trump. Meanwhile, the White House is reportedly preparing to endorse Clinton.
Read more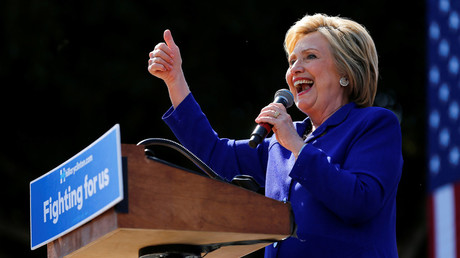 The Vermont senator is less than 300 elected delegates behind the former secretary of state, but with California's 475 delegates being distributed proportionally Tuesday, even an upset win by Sanders would not be enough to catch up without also flipping support from superdelegates who favor Clinton.
Holding a press conference in San Francisco on the eve of the biggest primary of the whole campaign, Sanders argued that his message resonates with younger voters, and that every poll shows him far ahead of Trump.
"We need to do everything we can as a nation to make certain that Donald Trump does not become President of the United States," Sanders told reporters.
"It is incomprehensible to me that in the year 2016," the Vermont senator went on, "we have a candidate of a major political party today who is essentially running his campaign on bigotry; on insulting Mexicans and Latinos; on insulting Muslims; on insulting African-Americans; on insulting women."
"Clearly it is imperative that we do everything that we can to see that that type of bigotry does not end up in the White House," Sanders said, pointing out that all the state and national polls show him ahead of Trump in match-ups, while Clinton had either a small margin or even lost to Trump in some polls. He said he hoped this would influence some Democratic "superdelegates" to defect from Clinton's camp.
The Vermont senator reminded reporters that over 215,000 people attended his rallies in 34 cities and towns across California, saying he hoped for a big turnout on Tuesday.
"If the turnout is very high, I think we will win by big numbers," Sanders said, adding, "If the turnout is low, we will probably lose."
Focusing his attacks on Trump, Sanders did not bring up his criticism of the Clinton Foundation receiving millions in contributions from foreign governments, including Saudi Arabia.
"Do I have a problem when a sitting secretary of State and a foundation run by her husband collects many, many dollars from foreign governments – governments which are dictatorships?" Sanders said Sunday on CNN's 'State of the Union' talk show. "Yeah, I do have a problem with that."
Meanwhile, President Barack Obama is preparing to openly declare his support for Clinton, reported The New York Times citing "senior aides" to the president. The White House is in "active conversations" with Clinton as to how and where Obama might be able to help her, the Times reported.
"He has indicated he wants to spend a lot of time on the campaign trail, so when it's time to do that, we'll go out guns ablazing," Jennifer Psaki, the president's communications director, said in an interview. "We are actively thinking through how to use the president on the campaign trail – what works for the nominee, what works for him, and how to utilize his strengths and his appeal."
"As former opponents, they have an amazing story," said Clinton's communications director, Jennifer Palmieri, adding it would be "hard to imagine a more convincing advocate for her."
Palmieri worked as Obama's communications director before joining Clinton's campaign last April.
Obama also met with Sanders over the weekend, though no details of the talks have been offered. The president's schedule has him in New York on Wednesday to attend Democratic fundraisers. Clinton's national campaign headquarters is in Brooklyn, the Times noted.
While Clinton has long been considered the favorite for the Democratic nomination, she has been unable to decisively fend off a challenge from Sanders. Trump, who entered the crowded Republican field on June 16 last year was considered a long shot, but he officially secured the 1,237 delegates necessary to confirm his nomination on May 26 this year. All of his rivals had already suspended their campaigns by then.