UCLA gunman killed professor over stolen code, woman on his "kill list" found dead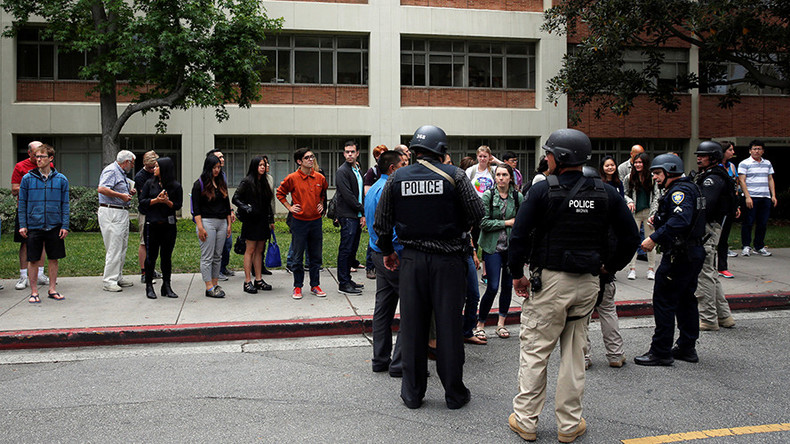 A shooting on the UCLA campus was the work of a disgruntled former engineering PhD student who accused his professor of stealing his code.
Mainak Sarkar fatally shot his professor William Klug inside an engineering building on the University of California, Los Angeles campus on Wednesday before shooting himself.
Read more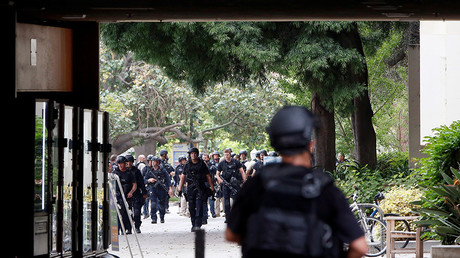 Sarkar used a 9mm semi-automatic pistol and had no known criminal history, CBS News reported.
Klug, 39, was an associate professor of mechanical and aerospace engineering, and had helped Sarkar with his 2013 doctoral dissertation.
Despite this, Sarkar wrote a since-deleted blog post in which he described his hatred for Klug, calling him a "very sick person" who should not be trusted.
Los Angeles Police Chief Charlie Beck said Thursday that Sarkar had driven all the way from his home in Minnesota to commit the murder suicide, leading authorities to search his residence. Authorities found a "kill list" with the names of Klug, another UCLA professor and a woman.
The woman was found fatally shot in her home in a nearby Minnesota town, Beck said. The second professor on the list is unharmed. Beck said that woman was killed "in the last couple of day."
Beck said that police reviewed Sarkar's social media posts that have been reviewed so far did not contain any "death threats."
Before enrolling at UCLA, Sarkar earned a master's degree in aeronautics and astronautics from Stanford University in 2005. He is listed on a UCLA web page part of computational biomechanics research team headed by Klug.
The UCLA shooting took place shortly before 10 a.m., and prompted a massive response involving three local police forces and two federal law enforcement agencies. The incident became nationwide news within minutes of a campus alert being broadcast.
Beck said that Sarkar" was heavily armed" and had "large magazines of ammunition". Police suspects that he was planning to kill the other professor at UCLA that he had on his list.
The campus was placed on lockdown during the incident, with students and staff being told to shelter in place. Classes were canceled for the day, but campus operations were expected to return to normal on Thursday, except for engineering classes, which are canceled for the rest of the week, UCLA vice chancellor provost Scott Waugh said Wednesday.
"Faculty, staff and students should show up tomorrow and go through their regular routines and complete the quarter as planned," Waugh said. "We will go ahead with commencement and final examinations over the next few weeks and hope to return our campus to normal and return the Bruin community to its normal operations."