Buyer beware: Human remains found in $30 freezer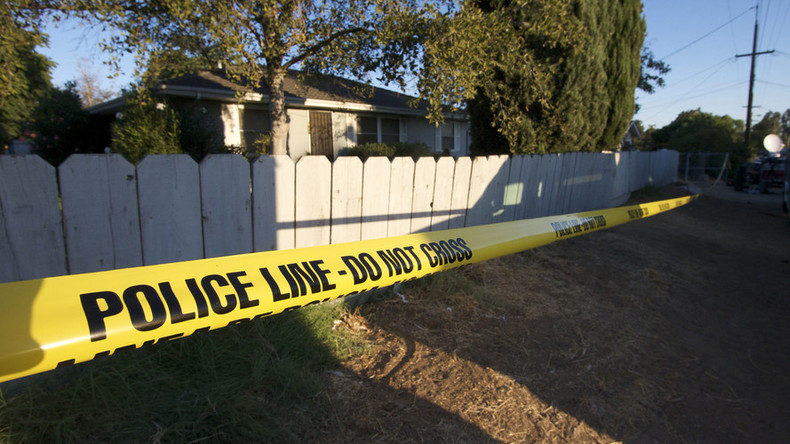 What was supposed to be a sweet bargain turned into a horrifying consumer nightmare, when a North Carolina woman opened her $30 freezer only to find a dead body stuffed inside. It was quite a shock, considering the food locker came from her neighbor.
The unidentified woman, a Goldsboro resident, was reportedly given the freezer by her neighbor weeks ago for a mere $30 – with the hidden cost of discovering that the person next door had been using it to store human remains.
Goldsboro police investigator referred to the body found in freezer as the "ultimate cold case." @WNCN

— Amy Cutler (@AmyCutlerNews) June 1, 2016
The woman who made the find told North Carolina's WNCN that her longtime neighbor explained that it should not be opened right away because it was a "time capsule."
However, curiosity got the better of the woman, as she felt obliged to check out what was inside.
"I had already made the decision that I really needed to open it because everything was just so sketchy," she explained to local station WTVD.
"I went in there and I opened it up… lifted the lid and I saw a foot."
In a shocking twist, the woman who found the frozen corpse believes it belongs to her neighbor's mother, who has not been seen in public since September.
"She sold me her frozen mother for $30. How do you do something like that," the shocked woman told CBS-affiliate WTSP.
"She was just the sweetest lady. I mean quiet, kept to herself, stayed at home. Just unbelievable how she could just stick her mom in a freezer."
The Goldsboro Police Department are now investigating how the woman's remains came to be in the freezer and "if any other crimes have occurred since her death."
The Goldsboro Police Department confirmed last Friday's grim discovery, saying they are now investigating a case of "concealing or failing to notify the death of a person."
"The remains were located inside of a chest freezer," a police statement read.
"The resident at 1723 B Holly Street received the freezer from a neighbor about three weeks prior."
An autopsy report on Wednesday determined the remains to be of a female who died from natural causes, although her identity has not yet been formally released.
Police say they do not suspect any foul play.