Neighbor of San Bernardino shooter allegedly had other jihadi connections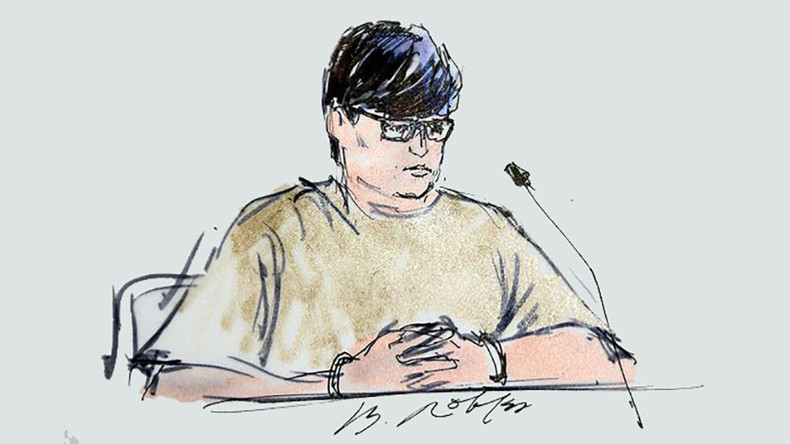 Enrique Marquez, Jr. is best known for providing the weapons that were used in the San Bernardino shooting that left 14 dead, but according to a complaint filed on Tuesday, Marquez had terrorist ties even prior to the December attack.
In a court filing seeking to prevent Syed Rizwan Farook's family from collecting life insurance payouts for his death, it was revealed that his neighbor and friend, Enrique Marquez, Jr., had ties to a "group of jihadists" who wanted to relocate to Afghanistan in hopes of fighting for Al Qaeda, The Los Angeles Times reported.
Although the documents offer no additional details about Marquez's involvement or who the jihadists were, two men from Inland Empire, California, Ralph Deleon and Sohiel Omar Kabir, were arrested in 2012 for plotting to kill Americans with Al Qaeda overseas.
It is unknown whether Marquez had connections to the pair, and neither the authorities nor Marquez's attorney have offered any comments on the matter.
However, the claim does shed some light on one fact in this case. Marquez told authorities that he and Farook had plotted attacks in the past, but had never carried them out. He also claimed that "he distanced himself from Farook and ceased plotting with him after 2012 for a variety of reasons, including the arrest of Ralph Deleon and others on material support charges in November 2012," the Washington Post reported.
What also remains to be seen is how this will factor into Marquez's current legal problems. Although Marquez did not participate in the San Bernardino attacks, he did provide the weapons that were used.
He is currently facing charges of conspiring to provide material support to terrorists, marriage fraud for a sham union with Syed Rizwan Farook's sister-in-law, lying on a visa application for his green card bride, and lying about rifle purchases. He has pleaded not guilty.