Hang up? Major US study finds link between cancer and cellphone radiation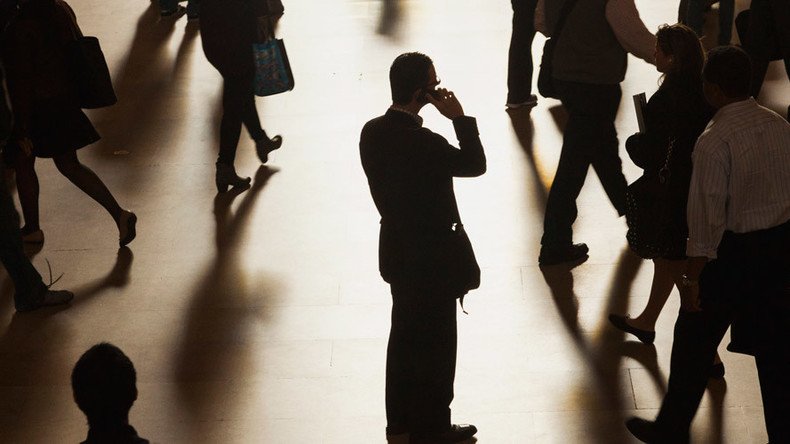 With the majority of humans having access to a mobile phone the debate whether their use can cause cancer has been a heated one. Now a US government study has found a link between cellphone radiation and cancer in rats.
The unsettling findings are the result of a US$25 million study by the National Toxicology Program (NTP) – a division of the National Institutes of Health (NIH) – which has been underway for the past 2.5 years.
Although a full report on the study is not yet finished, the NTP has released its partial results early.
The research studied rats to determine whether the radio-frequency (RF) radiation emitted by mobile phones can cause cancer. To do so, pregnant rats were placed in special chambers. Once their pups were born, they were treated with RF radiation for approximately nine hours per day.
"All RF exposures were conducted over a period of approximately 18 hours using a continuous cycle of 10 minutes on (exposed) and 10 minutes off (not exposed), for a total daily exposure time of approximately 9 hours a day, 7 days/week," the findings state.
Scientists found that male rats exposed to two types of RF radiation were significantly more likely than unexposed rats to develop a type of brain cancer called glioma. They also had higher chance of developing schwannoma, a rare and malignant heart tumor.
"The occurrences of two tumor types in male Harlan Sprague Dawley rats exposed to RFR (radiofrequency radiation), malignant gliomas in the brain and schwannomas of the heart, were considered of particular interest, and are the subject of this report," the report states.
Female rats, on the other hand, did not experience significantly higher cancer rates.
"No biologically significant effects were observed in the brain or heart of female rats regardless of modulation," the report states.
The radiation received by rats was "not very different" from what humans are exposed to when they use mobile phones, said Chris Portier, a former associate director of the NTP and the person who commissioned the study, as cited by Mother Jones.
As researchers increased the intensity of the radiation, the incidence of cancer in the rats also increased. The highest level of radiation was five to seven times as strong as what humans typically receive while using a mobile phone.
"I think this is a game changer," Portier said. "We seriously have to look at this issue again in considerable detail."
Scientists at the NTP have scheduled a conference for Friday to explain the partial results. The full report is due to be released next year.
The findings are significant for the majority of humans on Earth, with a 2013 UN report finding that out of the world's seven billion people, six billion had access to mobile phones. Meanwhile, only 4.5 billion people were found to have access to working toilets.
You can share this story on social media: