'Antibiotic apocalypse': Drug resistance to kill 10mn in EU & US by 2050, study warns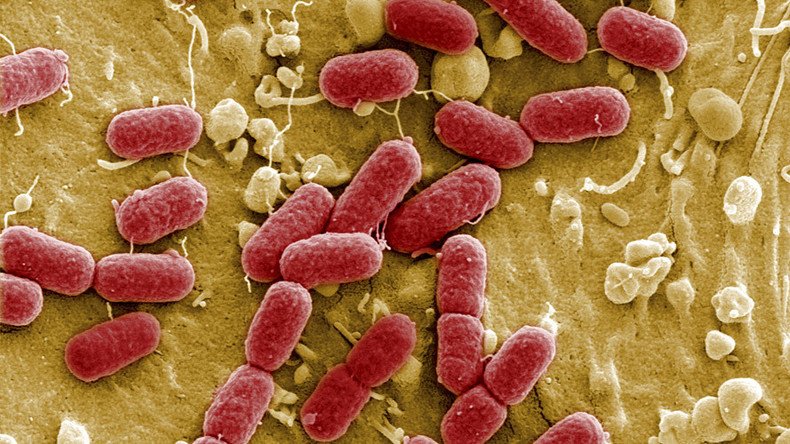 Antibiotics are failing us – fast. England's chief medical officer has issued a dire warning as 50,000 people a year across the EU and US succumb to untreatable infections. It comes with a comprehensive report suggesting 10 million deaths by 2050.
According to Dame Sally Davies, England's top physician, tens of thousands across both continents are suffering from conditions perfectly treatable only a short while back. The threat, she says, is comparable to terrorism.
Davies has pioneered the UK's foray into antimicrobial resistance (AMR) strategies, and is considered a leading global voice in the matter. Her warning comes in a report by economist Lord Jim O'Neill, who has been commissioned by the government to conduct a survey of the problem and its possible solutions. The product is the result of a two-year study.
According to O'Neill's findings, resistance to antibiotics is spiraling out of control so quickly that ordinary procedures such as cesarean sections or chemotherapy will place our bodies in grave danger in a matter of three decades. Drug-resistant infections are growing, and by 2050 will pose greater threat than cancer itself, the authors warn.
The reason is antibiotic overuse. Treating the common cold with antibiotics seems to be the equivalent of trying to kill an annoying house fly with a hand grenade. And because 'what doesn't kill me makes me stronger,' the immune system develops resistance, and the mild infections grow into so-called 'superbugs.'
A further danger is antibiotics in animal feed. These in turn can get right back into our food supply. And according to the authors, some 45 percent of UK antibiotics are being given to animals.
READ MORE: Tiny gold disks & light could replace antibiotics in fight against bacteria – study
The cure, according to Lord O'Neill, is to wean ourselves off antibiotics to such a degree and "avoid the terrible human and economic costs of resistance that the world would otherwise face."
He estimates losses in the area of $100 trillion by 2050 if nothing is done, and recommends launching a widespread awareness campaign, coupled with new restrictions on the use of critical antibiotics, as well as introducing tax on their use on livestock.
He further recommends a competition, whereby the successful development of a breakthrough antibiotic "for an unmet need" would be awarded a prize of $1.3 billion.
As O'Neill's report came out, Davies issued her own warning of an "antibiotic apocalypse."
"We are already seeing the consequences of AMR, with estimates of around 50,000 deaths per year recently in Europe and the US, due to antibiotic resistant infections, and far greater numbers worldwide," she wrote in the foreword to the report.
"The projected figures are much more worrying. It is quite possible – and perhaps even likely – that the recent era of material mortality improvements will give way to many years of material mortality worsening."
Very recently, tuberculosis, gonorrhoea and similar infections didn't use to be a major issue for modern medicine. Now, they're coming back stronger than ever with 480,000 cases annually of a TB strain resistant to all known drugs. The yearly death toll is as high as 190,000. According to the latest data, a severe TB strain requires hard-to-find antibiotics and a two-year treatment to boot. But with a new XDR-TB strain, a lethal outcome is often the case.
The overarching problem here is the fact that we use antibiotics for everything from treatment to prevention. Both of these areas are being hit hard, which is the reason why ordinary procedures performed on weakened immune systems are such a big deal.
Since bacteria are evolving to resist new drugs at an increasing rate, experts are considering the need to use newer drugs as sparingly as possible, and only in cases where older antibiotics no longer do the job.
You can share this story on social media: